Is Lauren Cohan Leaving 'The Walking Dead?' Star Lands Pilot at ABC
This doesn't look good for fans of The Walking Dead: Lauren Cohan just landed a new gig at ABC.
The actress, known best as Maggie on the hit AMC show, is now slated as the lead in ABC's latest pilot order, Whiskey Cavalier. The announcement came Tuesday in the midst of negotiations over Cohan's currently nonexistent Season 9 contract.
In the potential new series, the 36-year-old will play Francesca "Frankie" Trowbridge, a CIA operative working alongside FBI agent Will Chase (Scandal's Scott Foley), who goes by the code name "Whiskey Cavalier." Billed as an action dramedy, Whiskey Cavalier follows Frankie and Chase as lead an "inter-agency team."
While Cohan's role in the pilot may be a sign that she's exiting TWD, it is just a pilot until ABC decides to order a full season. That decision may determine whether she sticks with the zombies or not.
On the other hand, The Hollywood Reporter reports that Cohan has been planning to leave the cable series for some time now. AMC has reportedly made repeated offers for a Season 9 contract, but Cohan has been dissatisfied with the salary offers.
For now, all that can be said is that she will appear in the pilot, and if the show is picked up, she will likely continue her role as Frankie unless there are scheduling problems.
Whiskey Cavalier is written and executive produced by Dave Hemingson, while Foley is also set to produce the project. Bill Lawrence, Jeff Ingold, and Peter Atencio also helped write and are set to direct the drama pilot.
Only time will tell if Cohan's contract conflict will be resolved, but we can't lie when we say The Walking Dead just wouldn't be the same without Maggie.
The Walking Dead, Midseason Premiere, Sunday, Feb. 25, 9/8c, AMC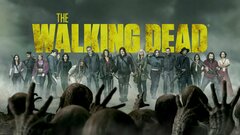 Powered by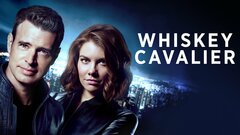 Powered by