'The People v. O.J. Simpson: American Crime Story' Underwent Intense Legal Vetting, Creators Say
The verdict will soon be in for FX's The People v. O.J. Simpson: American Crime Story.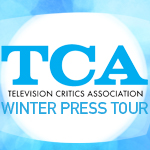 The show's team, which includes executive producer and director Ryan Murphy along with Cuba Gooding Jr., who plays Simpson, and stars John Travolta and David Schwimmer, gathered at the Television Critics Association press tour on Saturday to discuss the new anthology series based on the book by Jeffrey Toobin.
"This is a story about race, sex, violence, sports, Hollywood and the only eye witness is a dog," Toobin said. "This was the most famous event in American history that had never been dramatized."
The 10-part miniseries, which premieres on February 2, tells the story of the infamous 1994 O.J. Simpson saga in Los Angeles from the time the bodies of Nicole Brown and Ronald Goldman were discovered in Brentwood to the ultimate not-guilty verdict. Because the story is based on real-life events, the producers and writers say they were careful to ensure every detail was accurate.
"I've never worked on a project that had more legal vetting than this," Murphy said. "Every script, every cut of every episode and every line has been gone over by at least five lawyers. We were very fair and balanced, and we took a lot of time to get it right."
MORE FROM TCA: FX Boss Decries Network 'Arms Race'
In order to get a better sense of their characters, the actors did their own research, which included reading books about the event, watching news footage and speaking to prominent players who lived through the "Trial of the Century." Schwimmer, who portrays Simpson's friend and attorney, Robert Kardashian, spent time with Kardashian's ex-wife Kris Jenner to get a better sense of the man.
"She was incredibly generous with her time and very open about her relationship to Robert," Schwimmer said. "The single greatest thing I got from her was the insight about how religious he was, and that really helped inform the character and helped me understand the decisions he was making at the time."
The series will also include scenes with the Kardashian children: Kim, Khloe, Kourtney and Rob. "In the 10 episodes, there are over 400 scenes that were written," Murphy said. "Of those 400, only four or five involve the Kardashian children."
But when the actors were asked about their opinions of Simpson himself and the verdict, they were hesitant to share their true feelings. "I don't judge my characters," Gooding said. "I stay away from forming an opinion. But this was probably the hardest character I've ever played. It was six months of an emotional roller coaster."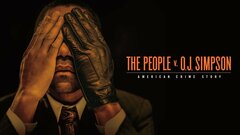 Powered by