'Bones' Bosses on a Possible Season 12, and the 'Big' Two-Part Finale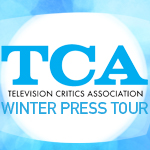 Bones' bosses would like the show to continue.
Though the show has not officially been renewed for a 12th season, Fox boss Dana Walden shared during the network's Television Critics Association presentation that they planned on speaking with the producers next week about the show's future.
At the Fox TCA party, Bones showrunners Jonathan Collier and Michael Peterson told TVInsider, they wanted to do another season of the long-running series. "We love the show," Collier said. "It's been a great experience for us. We love doing it; we truly love doing it. I think we're all on the same page. [Bones stars] David [Boreanaz] and Emily [Deschanel] are very excited, too. If Fox can make it work, we'd love to do it."
And though Boreanaz and Deschanel are currently tied up in a lawsuit with the studio over alleged hidden profits, "I think they want to keep on doing the show," Collier said. "They've both expressed to us that they really enjoyed this season. They've grown up on this show…Obviously there are other considerations that come up with people's careers, family, or professional opportunities. But they've been delightful, wonderful partners."
"Never want to speak for them, but the truth is we're having fun," added Peterson.
RELATED: More Scoop From the Television Critics Association
As the writers shape the second half the season with its future up in the air, for now, "we've adjusted slightly," Peterson said. "We looked at the last episodes and how we're going to do it. Right now, we're looking at a two-parter to finish out the season, with the new serial killer and some special guest cast at the end."
"What we're looking for the end of the season is big," Peterson continued. "It should excite our fans who have been with us from the very beginning. We don't want it to be the last [year], but if it is, we're going out big."
But the showrunners were coy when discussing which character(s) might return for the end of the season. "We might be able to wrap up storylines, we might be able to close certain holes that have been left open in the show over the years," Collier teased.
One of the bigger holes in Bones is the fact that fans have known since Season 4—but no one who is (alive) on the team is aware—that original team member Zack Addy (Eric Millegan) only helped serial killer, Gormogon, find his victim; Zack never killed anyone himself, but he was willing to let people think he did so he could remain in an asylum versus being sent to prison on a conspirator charge.
But the showrunners wouldn't confirm one way or another if Zack would return in Season 11. "We wouldn't rule anything out," Collier said. (Millegan, who was a series regular for Bones' first three seasons, last popped up in the show's 100th episode.)
But, the writers hope that even if they do tie up things this season, the show lives on. "Ideally, we want it to be the launchpad to next season," Collier said.
Bones returns in 2016.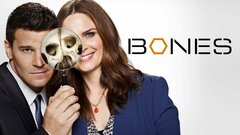 Bones
where to stream
Powered by