Jason Priestley Talks Stripping Down at 48 for New Show 'Private Eyes'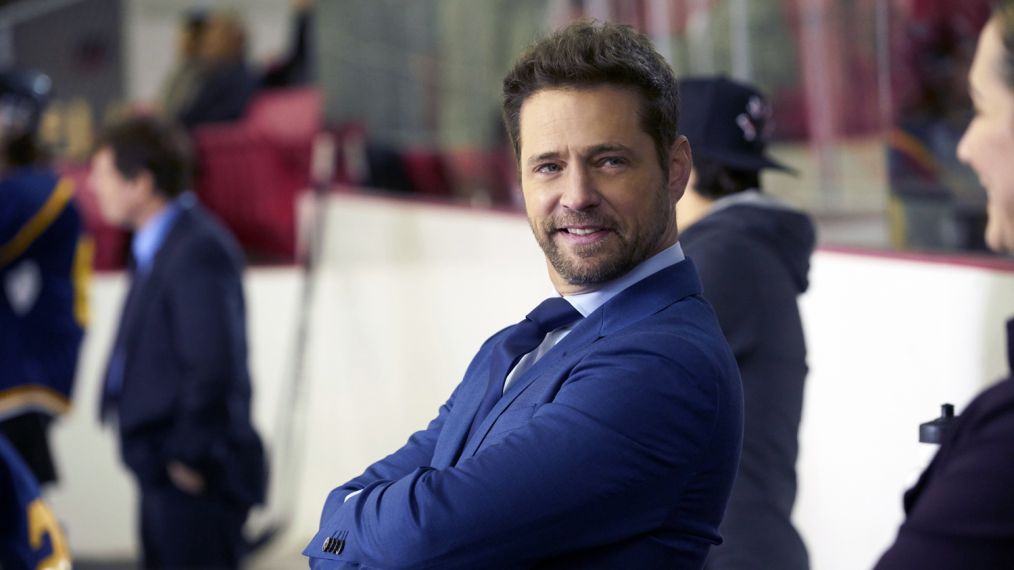 Remember the Beverly Hills, 90210 episode when Brandon (Jason Priestley) was playing hockey at the local ice rink and ended up fighting with, then falling for, Gabrielle Anwar's mouthy figure skater?
That's the first thing we thought of when we tuned in to Priestley's new crime series, Private Eyes, in which he plays pro-hockey player turned private investigator Matt Shade. Matt even has a sassy partner, Angie Everett (Cindy Sampson). The second thing that came to mind: Damn! At 48, he looks better than ever.
We asked the actor about his racy scenes. Read on below.
You get really physical on the show. And you show a lot of skin. Did that make you nervous at all?
Jason Priestly: No, I'm never afraid to do those things. Maybe I should be! While shooting the first season, I got thrown off a horse and ended up in the hospital. We had to shut down production for four days while I recovered. But I'm still not nervous. I think I'm just one of those actors who grew up in that generation that does everything they can. Plus, audiences are so savvy now! They know.
How long have you been ice skating?
I've been skating pretty much since I've been walking. When I was growing up in Canada, even when I was a real little, tiny kid, my father would flood our backyard and let it freeze over in the wintertime so we could skate.
Who's tougher, you or your co-star Cindy?
Oh, Cindy, 100 percent.
You're also executive-producing the series and already directed an episode. Do you ever want to just take it easy?
I think I'll keep going like this. It's just what I know, because it's what I've been doing. I've been very busy behind, as well as in front of, the camera as far back as directing my first episode of 90210. And that was, well, a number of years ago!
Private Eyes, Sunday, March 4, 9/8c, Ion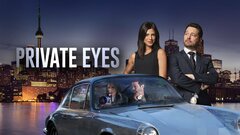 Powered by