Ask Matt: Waiting Game for 'Saul' on Netflix, 'Doc Martin' on PBS, 'Star Trek: Discovery' and More
Welcome to the Q&A with TV critic (also known to some TV fans as their "TV therapist") Matt Roush, who'll address whatever you love, loathe, are confused or frustrated or thrilled by in today's vast TV landscape. One caution: This is a spoiler-free zone, so we won't be addressing upcoming storylines here unless it's already common knowledge. Please send your questions and comments to [email protected] (or use the form at the end of the column) and follow me on Twitter. Look for Ask Matt columns on most Tuesdays and Fridays.
Calling for Another Saul Binge
Question: Any info about when/if the third season of Better Call Saul will be released on Netflix? I watched the first two seasons on Netflix, but didn't watch the third season on AMC because I thought it would be on Netflix. Now I hear it's been renewed for Season 4 and I haven't seen Season 3 yet! – Cindy
Matt Roush: This a more frequently occurring dilemma of recent times, as people increasingly get hooked on series on a streaming service that were produced for other entities, and this reminds me of how Breaking Bad's popularity escalated during its run because of exposure on Netflix. The same may well be true for the spinoff. But it's never a safe bet to assume a show you've gotten hooked on through a Netflix binge will just magically and suddenly show up the minute the linear run of the next season ends. Not unlike how DVD releases are often scheduled, you may not see Better Call Saul's third season available for streaming until shortly before the next season premieres—and AMC hasn't even announced that date yet. Netflix is also more aggressive in promoting its original product than its acquisitions these days, so sometimes these shows just pop up without warning, so stay tuned. I doubt you'll see Saul any earlier than March, as it isn't on the list of February releases. The good news: It's worth the wait.
---
When Will the Doc Go Public?
Question: I know that the recent season of Doc Martin has already been broadcast in the U.K. and Acorn in late 2017. I read recently that Acorn was holding up releasing the current season to PBS. Would you happen to know when Acorn plans to release it? – Katy
Matt Roush: You'll need to be patient. And welcome to another reality of the new TV landscape. Streaming services attain exclusive rights of certain shows to try to get people inside the tent, and that's the case with Acorn TV holding U.S. broadcast rights for the long-running Doc Martin. Exclusivity windows are also getting longer because of these investments, and at present Acorn hasn't made a decision on the timing of the window for public TV. That likely won't happen for several months to come, but eventually, the new adventures of this good doctor will be available to fans on PBS. But if Doc Martin were enticement enough to sample what Acorn has to offer, you're in for a bonanza of great shows from the U.K., Australia and beyond.
---
Is Jim Jefferies Coming Back?
Question: What happened to The Jim Jefferies Show? I have been anxiously waiting for it to return and getting more discouraged as time goes on. I thought it was the best thing left on Comedy Central after Jon Stewart retired and they canceled Larry Wilmore. — Laura
Matt Roush: Comedy Central likes him, too. The channel announced a 20-episode renewal in January for the Australian comedian's late-night show, but a start date hasn't been announced. Think spring most likely.
[Editor's Note: Comedy Central just confirmed on Wednesday that The Jim Jefferies Show will return March 27.]
---
Pay for Trek? Make It Not So
Question: I think it's extremely unfair of CBS to automatically presume that all Star Trek fans can afford $9.99 a month. Do they realize the biggest Star Trek fans are now retired and many live on a fixed income? Get a clue, CBS, and give Star Trek: Discovery back to the fans who kept the revival alive all these years. — Jim
Matt Roush: Or $5.99 if you don't mind commercials, but I get the point. And I have heard this a lot from both Star Trek and Good Wife fans who hate having the latest spinoffs of their favorite series available only behind a pay wall. (It would ease the pain if much of CBS's regular lineup was even nearly as stimulating as these shows.) Now that Discovery's first season has finished—and these last episodes were pretty satisfying to even a casual Trek fan—there's always the option of signing on just long enough to binge-watch the full season (even within the free trial). One of the main reasons this show exists is to get people to sample the CBS All Access site. Maybe some skeptics may even find it worth the price, but the real question is how many services can any fan be expected to pony up for to be able to watch just a few shows that catch their fancy?
---
The Games Other Networks Play
Question: I have a bone to pick with TV Guide Magazine. Last Friday, Blue Bloods wasn't on because Celebrity Big Brother was on for two hours, then Bull was on in Blue Bloods' place. WHY? — D.O.
Matt Roush: Hey, don't blame the messenger. Or in this case, the messenger of information that changed after we went to press. There really is no rhyme or reason to network scheduling during the weeks of the Olympics. Rival networks pretty much go to sleep, or offer nightmare alternatives like Celebrity Big Brother or ABC's Bachelor Winter Games. The late substitution of an old Bull for an old Blue Bloods opposite the opening ceremony of the Winter Olympics doesn't really signify anything. It's hard to imagine CBS was even testing the water to see how Bull would play on a night when most everyone else was watching the action in South Korea. But don't be surprised if more of your regular favorites go on hiatus or into some other confusing pattern during the Winter Games.
---
Where Did All the Busted Pilots Go?
Question: Like you, I also remember the days when the networks would air unsold pilots during the summer. While most were not very good (a sitcom called Dr. Ruth's House starring Dr. Ruth Westheimer from 1990 comes to mind), once in a while there would be a good one I wished had been picked up (a 1984 pilot called All Together Now that featured a young Joan Cusack was one). Why don't the networks air them anymore? I would love to see some of these pilots. — Jack
Matt Roush: I can't say if there are contractual reasons for this practice to have gone away. But even in the summer anymore, which is when these rejected pilots often aired, the networks don't have as many holes to fill as they used to. And in an age of unforgiving social media, maybe the networks as well as the creators and actors would just as soon not have their crushed dreams exposed on this level. (And in some cases, the shows may be just that bad, and it's a blessing to keep them out of public view. I've seen a few legendary duds in private settings that everyone involved is probably glad in retrospect never saw the light of day.)
That's all for now. We'll pick up the conversation again soon. Thanks as always for reading, and remember that I can't do this without your participation, so please keep sending questions and comments about TV to [email protected] or shoot me a line on Twitter (@TVGMMattRoush), and you can also submit questions via the handy form below.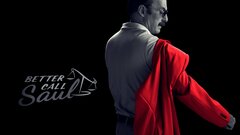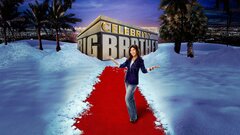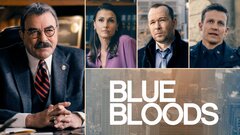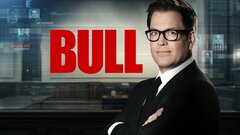 Bull
where to stream