Carrie Preston Books 'Grace and Frankie' Guest Spot, Returns to 'Person of Interest'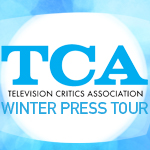 Crowded's Carrie Preston is keeping busy.
In addition to Preston's work on the upcoming NBC multi-cam series, she told reporters this week at the TV Critics Association press tour she was in the middle of filming a return to The Good Wife, where she plays Elsbeth Tascioni (a role that landed her a Primetime Emmy).
But that won't be the only place TV fans can catch Preston this season: The actress tells TV Insider that she has filmed a guest spot on Netflix's Grace and Frankie.
Though she wasn't allowed to share details on her involvement in the comedy's second season, "I can say working with Lily Tomlin and Jane Fonda was one of the highlights of my life," Preston says. "They were great, and they were very welcoming." (Netflix hasn't responded to requests for comment.)
Additionally, Preston will also return for multiple episodes of Person of Interest as Grace—who was the ex-fiancée of Harold Finch (played by Preston's real-life husband, Michael Emerson).
Grace will appear in the season premiere and "also in an episode towards the end," she teases. (Warner Bros. declined comment.)
The return comes as Person of Interest faces its own uncertain future. Since much of Preston's work has been with Emerson, "there's a history there we don't have to work on," she says. "There's something special about looking in the eyes of your real-life husband and at the same time, you're looking in the eyes of this character. It's really fun to do that. He's really loved on that set; I have a bit of a wifely pride."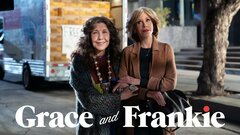 Powered by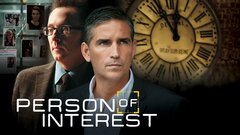 Powered by