'The Magicians' Star Jason Ralph Previews Q and Eliot's Adventure of a Lifetime
The gang's quest "to retrieve magic from the evil plumber gods," as Jason Ralph calls it, continues tonight on The Magicians's loveliest episode so far.
Armed with the enchanted book that recounts the Tale of the Seven Keys, the Brakebills students have been slowly collecting the items needed to restore power to their beloved Fillory and further beyond its borders. "Each time we solve a puzzle and find a key, the book sort of shows us a new chapter [that leads to a new key]," continues Ralph. "It's like Escape the Room, Magicians-style." Of course, because the book calls the shots, the who, when and where of these journeys are never the same, which winds up throwing together players who may not usually team up.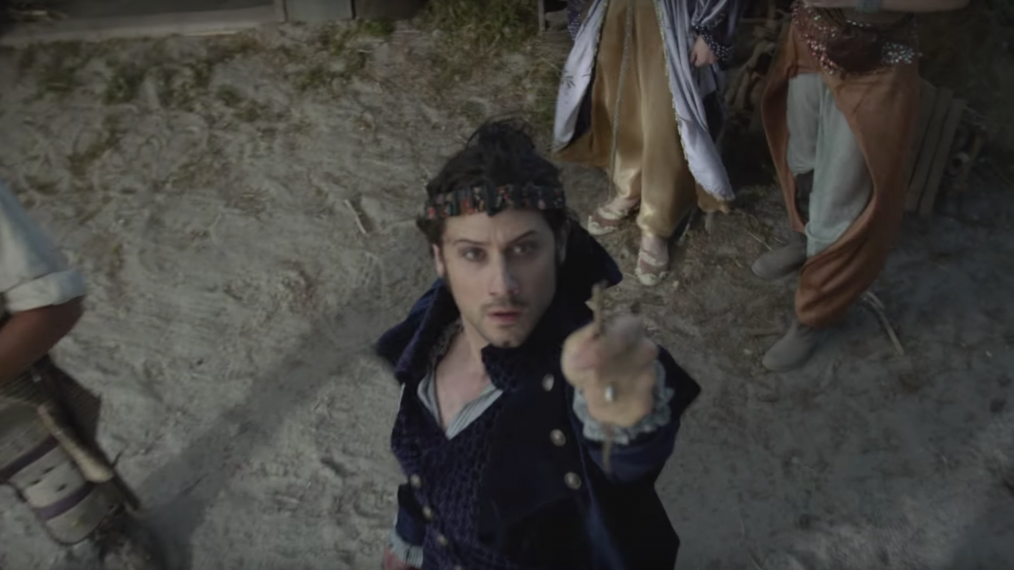 See Also
High seas and epic quests keep the gang moving forward, even without magic.
In the aptly-titled "A Life in the Day," a freshly-revealed clue sends Ralph's Quentin Coldwater and High King of Fillory Eliot (Hale Appleman) on a time-bending mission to build a mosaic that proves easier said than done—but worth every hour, month and decade they share tackling the task.
"Hale and I have this really beautiful [story] of a lifetime spent together," explains Ralph, fully aware that the twist touches on the sweetly affectionate connection Q and Eliot have shared ever since their potion-triggered threesome with Margo (Summer Bishil) back in Season 1. "That [scene] was nice, because it kind of laid out the idea of a spectrum. Things can happen between people and that doesn't equal everything they are."
Whether "things" happen again in tonight's outing is not for us to spoil, but suffice it to say that the emotional hour (featuring heartbreaking work by Ralph and Appleman) does what The Magicians has always done best: It defies and exceeds expectations by going deeper into the souls of its characters. It's all done through fantastical means that deliver developments that feel more earned than if they were just about the Physical Kids getting physical.
"The episode explores the relationship between Quentin and Eliot and doesn't try to explain itself," agrees Appleman, echoing his co-star's take on things. "It's really beautiful."
The Magicians, Wednesdays, 9/8c, Syfy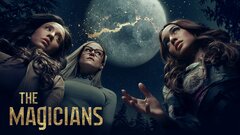 Powered by