'The X-Files' Chris Carter Reveals Plans for His Next TV Project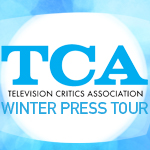 The X-Files' Chris Carter is looking at an entirely different kind of story for his next project.
Carter is planning to pitch a limited series project based on a book of short stories written by his wife, Dori Carter. We Are Rich, published in 2009, is a book of short stories set in a small California town.
The Carters are adapting six of those stories into a miniseries. "I have high hopes for them," he told us last month.
Here's a synopsis of We Are Rich, from Amazon:
"The little, leafy town of Rancho Esperanza has been a perfect place to live for over a century–a bastion of good, solid, Anglo-Saxon, Republican money. These founding fathers built their gracious estates and country club and fondly called their town, 'Ohio by the Sea.' There was only one traffic light and time seemed to stop at the freeway off ramp. Then came the Clinton years and the invasion of the New American Ruling Class: New York hedge fund managers, Hollywood producers, and Silicon Valley billionaires. Almost overnight, real estate prices quadruple, horse pastures vanish, tuna tartare and arugula appear on every menu, and a Democratic congresswoman is elected by a landslide. The Old Guard aristocrats of yesterday are now irrelevant and the only power they have is keeping the Kornblatts out of their country club. Twelve characters with distinctly different voices tell their tales of lust and longing spanning the years from World War II to the present–each story a piece of the jigsaw puzzle. The pieces all fit together until the secrets and lies, guarded for generations, are revealed, changing everything we thought was true about Rancho Esperanza and the people who live there."
"It's a great saga that spans the years from World War II to 2008," Carter says. "It's really an American tale and sort of a microscope on who we are and have been. It's a good story… I'd really love to see that on television."
RELATED: Go Inside The X-Files Revival With Scully and Mulder
Now that The X-Files' new six-episode revival is ready to go, Carter has more immediate plans, however: "I'm going to go surfing."
Before focusing on The X-Files, Carter had been prepping the series The After for Amazon. That show ultimately didn't go forward, which Carter says was due to budget issues.
"I can understand their reluctance but I still think I had eight great episodes," he told reporters Friday at the Television Critics Association press tour. There are no plans to pitch it further.