'Glee' Star Mark Salling Dead of Apparent Suicide at Age 35
Former Glee star Mark Salling has died of an apparent suicide at age 35.
According to TMZ, the actor's body was found near a riverbed in Sunland this week, and though no cause of death has been released, some reports say he may have hanged himself.
This comes less than four months after Salling plead guilty to child pornography charges after initially being arrested on suspicion of the crime in late 2015. The guilty ruling was made in December 2017, after he reached a plea agreement with prosecutors that October.
Salling was to be sentenced to prison time in early March under the terms that he would serve between four and seven years behind bars. He would have also had to register as a sex offender.
The actor reportedly attempted suicide in August 2017, prior to reaching his plea agreement. He was taken in for psychiatric evaluation after he allegedly cut both of his wrists.
The TV star joins Corey Monteith as the second major cast member to pass away from the former Fox hit. On Glee, Salling played Noah "Puck" Puckerman, a bad boy jock-type.
Stay tuned as more details are sure to come to light in the coming days.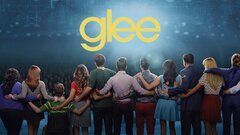 Glee
where to stream
Powered by