The Team Behind 'Gotham' Is Launching a 'Metropolis' TV Series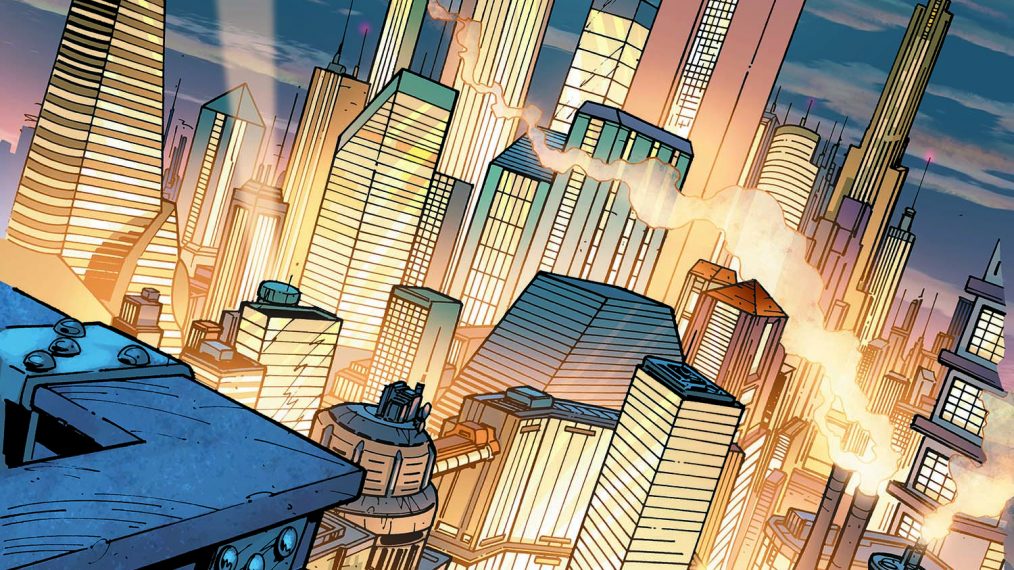 Next stop, the City of Tomorrow!
It was just announced that Gotham executive producers Danny Cannon and John Stephens will be the architects of Metropolis, a new series also set in an iconic urban jungle made famous in the pages of DC Comics.
Like Gotham, this show will take place before the arrival of the town's local hero—in this case, Superman, obvs—focusing instead on Lois Lane and Lex Luthor "as they investigate the world of fringe science and expose the city's dark secrets." If you're keeping track, this makes the third show built around Kal-El's main addresses, with The WB's late, great Smallville and Syfy's upcoming Krypton.
Where Metropolis fits into the DC Universe remains to be seen because this live-action endeavor isn't heading to Fox or The CW. Per the Warner Bros. release, it will air "exclusively on the upcoming DC-branded direct-to-consumer digital service, operated by Warner Bros. Digital Networks."
The direct-to-series order includes 13 episodes, which will go into production later this year for a 2019 premiere. Also slated for the digital service are the previously announced live-action Titans and Warner Bros. Animation's Harley Quinn and Young Justice: Outsiders.
For updates on the show's development, as well as all of the DC digital service's projects, hit up dcfanupdates.com. And, of course, we welcome any and all casting ideas down in the comments section!