Big Changes to Expect When 'Sesame Street' Moves to HBO
This Saturday, Sesame Street is getting a new home: HBO. While the series won't be completely off the air on PBS, it will run on the cable network first and then air on public broadcasting after nine months. The move to HBO means that the long-standing family program will have the budget to produce more episodes per season. Here are the exciting things that will be different when the beloved family program returns for Season 46.
Episodes have been shortened to 30 minutes.
No more hour-long episodes! Going forward, each ep will be 30 minutes long, to help retain kids' attention spans, excitement and engagement with the lessons. Each episode will still have a theme, with more streamlined stories shorter story to stimulate young minds.
Sesame Street will be available live and on streaming.
In addition to watching new episodes every Saturday at 9 am, followed by a repeat ep at 9:30, families can also stream the show on HBO NOW and HBO GO. Families can also watch new and past seasons of their beloved friends every day on HBO Family at 8:00 am, and access five years of library episodes. HBO on Demand and other affiliate portals will also participate in the sunny streaming fun.
The theme song and opening credits have been updated.
The familiar opening song that leaves us all wondering how to get to Sesame Street will be refreshed with a more upbeat sound, while the opening will now take place right inside the Sesame Street neighborhood. This means fans will get a deeper look into the homes of their favorite furry and feathery characters.
A young Hispanic female role model will be joining.
With the departure of Maria (played by Sonia Manzano) after 44 years, there's now a new girl on the block! Nina (played by Suki Lopez), who's bilingual, who will be working at the laundromat and bike store as "a tinkerer, builder and fixer." She will also have the "wit, compassion and charisma" to help the gang solve problems in unusual and creative ways.
RELATED: 6 Celebs Stopping by Sesame Street (Photos)
Cookie Monster is getting a new segment, "Smart Cookies."
Cookie Monster will be leading a team of cookie friends to battle a villain known as The Crumb. The crime-fighting team will use use tools like their brain (""A Smart Cookie has to stop and think things through," says Cookie Monster) and fancy gadgets to save the day. The new segment will aim to teach teach tiny viewers self-regulation and self-control.
Characters will be getting brand-new digs.
When the show debuts, there will be a completely new and colorful set that will introduce new homes for Elmo, Cookie Monster, Big Bird, Abby Cadaby and Oscar the Grouch. Elmo will be living in a brownstone at 123 Sesame Street while Cookie Monster's residence will be above Hooper's Store. As for Abby Cadaby and Big Bird, they will both have places out in nature, with Abby living in a garden and Big Bird getting cozy in the nest of a big tree. Oscar will still be living in a trash can, but one that's been upgraded and and more centrally located; plus, he'll pop up in recycling bins and composting receptacles.
Sesame Street, Season premiere, Sunday, Jan. 16, 9am/8c, HBO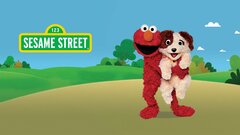 Powered by