Happy Birthday Oprah! 5 Best Giveaways to Celebrate Her Turning 63 (VIDEO)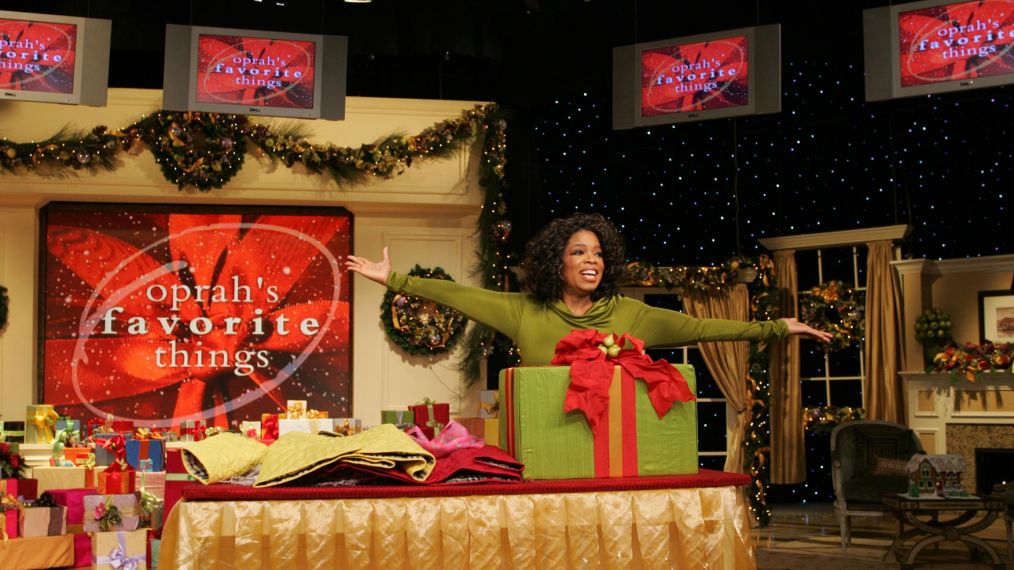 On January 29, Oscar-winner, TV host, philanthropist, and eternal lifestyle icon Oprah Winfrey turns 63 years old!
In the 30-plus years since her Oprah talk show first kicked off, she's has made a name for herself as one of the most generous women in entertainment. From flat screen TVs and cashmere sweaters to cars and all-expenses-paid vacations, Winfrey has always found a way to give back her "Favorite Things" to the fans who made her a $3 billion woman.
To celebrate our future president—just kidding—making it to six-plus decades on Earth, here are five of her most amazing giveaways:
Fiji:

By 2012, the talk show had come to an end, but Oprah still surprised 30 military spouses with her favorite things for the year, including a romantic trip for two to Fiji.
Australia:

In 2010, a hand-picked audience, filled with 302 "ultimate viewers," were surprised with an eight-day vacation to Australia to celebrate Oprah's 25th and final season. The trip was filled with great food, sailboats, a koala bear, and surprise guests including Hugh Jackman and Jay-Z.
Pontiac:

In 2004, Oprah kicked off Season 19 by giving all 276 audience members a brand-new Pontiac G-6. It would become one of the most iconic show moments, with the host bellowing the famous "You get a car!" phrase.
Seven-day cruise:

For her farewell season, Oprah went all out. In the first part of Oprah's "Ultimate Favorite Things," she showered the audience with gifts like seven-day cruise, a diamond watch, a 52" flat screen TV, and more.
Volkswagen Beetle:

During the second part of that "Ultimate Favorite Things" episode, Oprah shocked her audience yet again by announcing that, in addition to an iPad, Coach purse, earrings, and more, each audience member would receive a 2012 Volkswagen Beetle.