Judd Apatow's HBO Music Documentary 'May It Last' Follows the Avett Brothers
Over the past decade, the Avett Brothers—a folk band from North Carolina fronted by Scott Avett and his younger sib, Seth—have earned millions of fans. But you don't have to be among them to appreciate the new documentary May It Last.
Co-directors Judd Apatow and Michael Bonfiglio spent over two years chronicling the musicians in and out of the studio as they recorded their 2016 album, True Sadness. Among its themes: Seth navigating the emotional fallout of his divorce before finding happiness again with actress Jennifer Carpenter, now his wife.
Still, the film's real love story is the bond that exists between the brothers—and it's a beautiful one. "Scott and Seth continuously treat each other with respect and kindness," says Bonfiglio.
The rare nature of their relationship is further underscored by the absence of the usual rock 'n' roll clichés. "We spent a lot of time hoping the other shoe would drop so that we would have some drama," Bonfiglio says. "Then we realized what we had was actually more interesting. It seems unbelievable that people can be so decent, but it's real—and that makes me very happy."
May It Last: A Portrait of the Avett Brothers, Documentary Premiere, Monday, Jan. 29, 8/7c, HBO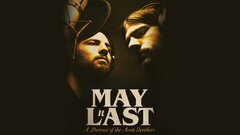 Powered by