What's On: 'Girlfriends' on Acorn, HBO's Avett Brothers documentary, 'Brave' finale
A selective critical checklist of notable Monday TV:
Girlfriends (streaming on Acorn TV): The Golden Girls had it easy compared to the triumvirate of female buddies of a certain age in this darkly comic new British melodrama from prolific producer Kay Mellor. The cast is exceptional, even when the plotting goes off the rails. Downton Abbey's marvelous Phyllis Logan (formerly Mrs. Hughes) is the initial focal point as frazzled and newly widowed Linda, whose husband goes missing on an anniversary cruise, and she's in for rough times as she realizes the extent of her precarious situation. Her best friends are no picnic, either: Mousy Gail (poignant Zoë Wanamaker) is trying to salvage a marriage on the brink of divorce while dealing with an aging mum and a dissolute son who's an ex-con/single-father; and the ridiculous Sue (Miranda Richardson, camping it up) is a vain mess of a bridal-mag editor whose life is upended on a significant birthday whose number she refuses to speak aloud. This will be catnip for those who've been pining for the next Desperate Housewives or, more appropriately, the original British Mistresses (this being the next generation).
May It Last: A Portrait of the Avett Brothers (8/7c, HBO): Judd Apatow co-directs with Michael Bonfiglio an affectionate, compassionate documentary portrait of the popular North Carolina folk band fronted by brothers Scott and Seth Avett. With bass player Bob Crawford, the brothers open up about their partnership and lives as they collaborate on the 2016 album True Sadness.
The Brave (10/9c, NBC): Bringing back happier memories of Men in Trees, the romantic comedy on which Anne Heche and James Tupper famously met, there's no love lost when the acting couple reunites in the season finale. Deputy Director Patricia Campbell (Heche) has left the control room to join the team in the field in Turkey, where rogue op Alex Hoffman (Tupper) is being held. Her goal is to crack his tough shell long enough to get the intel necessary to track down the kidnapped teenage computer whiz who (shades of War Games) has figured out how to hack nuclear subs. However the mission turns out, The Brave will be in limbo for a while, waiting to hear about renewal. The prospects are even grimmer for The CW's under-the-radar military drama Valor (9/8c), which also wraps its first season.
Inside Monday TV: TNT's The Alienist (9/8c) walks on the very dark side of turn-of-last-century Old New York in the second episode, as the ambitious Sara Howard (Dakota Fanning) takes matters into her own hands to explore hidden police files, and illustrator John Moore (Luke Evans) goes undercover into dens of inequity at his peril. … You'd think they'd develop a thicker skin working around fried dough, but on CBS's Superior Donuts (9/8c), Franco (Jermaine Fowler) is rattled when he gets a bad grade for his initial art-school project, and Arthur (Judd Hirsch) is even more roiled when he discovers someone gave the coffee he serves a negative review online. Wait, Arthur is aware of the Internet? … Warren Christie (Girlfriends' Guide to Divorce) begins a guest arc on Fox's The Resident (9/8c) as an Army surgeon buddy of Conrad's (Matt Czuchry). But their reunion is short-lived when Conrad once again takes on the evil money-grubbing hospital, with the help of Nic (Emily VanCamp), over the fate of an uninsured and undocumented patient.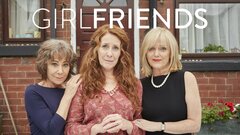 Powered by