NBC's Bob Greenblatt on Why Donald Trump Wound Up on 'Saturday Night Live'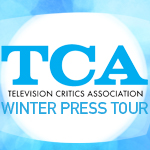 Donald Trump is no longer an NBC star, but the presidential candidate dominated the discussion Wednesday morning at the Peacock's portion of the Television Critics Association press tour.
NBC Entertainment chairman Bob Greenblatt was asked by reporters to defend the decision to tap Donald Trump to guest host Saturday Night Live in November.
"At the end of the day, he was on the show for 11 minutes," Greenblatt said. "The earth didn't fall out of its axis. It was a highly rated show. That's always a good thing."
The network severed ties with Trump last summer after he made inflammatory remarks about Mexicans while announcing his candidacy. Soon after, Trump was out as host of Celebrity Apprentice, and the two ended their partnership as co-owners of the Miss Universe pageants. (Trump later sold Miss Universe to WME-IMG).
Months later, Trump's SNL appearance had some critics questioning whether NBC had made an about-face. But Greenblatt said there was a difference between being in business with Trump and having him on NBC as a guest.
RELATED: More Scoop From the Television Critics Association
"I don't think the public was as confused as the press and some public interest groups," Greenblatt said. "The poll numbers are astounding, he's everywhere." Greenblatt, who called Trump "one of the most important political figures of our time," noted that the candidate has appeared on virtually every late night talk show, and dominates the Sunday morning news discussion shows.
"We wanted to be out of business with him, and we got out of [The Apprentice and the pageants]," Greenblatt said. "That was in June and July when most of us thought he would be waltzing into the background of the political arena. [Now] he's the front runner.
'If we were in the business of never having anyone guest on the network that had views that disagreed with our views we would be out of business," he added.
Also at the NBC day at press tour:
NBC will stage a Friends reunion of some sort during a special honoring legendary TV director Jimmy Burrows (who has just celebrated helming 1,000 episodes of television). It's unclear whether the six stars will interact together or be filmed separately.
No decision has been made on whether Ricky Gervais will return next year as host of the Golden Globes.
NBC is still mulling whether to air live primetime Saturday Night Live Weekend Update episodes this fall, timed to the election.
Greenblatt is still hoping to develop a live drama (in the vein of his live specials and the live nature of NBC's comedy Undateable, but producers–including Dick Wolf–have turned him down so far. "I cant get any traction on it, no producers will jump in to it," he said. "Live means youre staying in the same time frame and location. It could feel very limiting." Greenblatt is still talking to Aaron Sorkin about a potential live A Few Good Men, but no deals have been made so far.
Greenblatt touted NBC's strong fall, pointing to new dramas like Blindspot and Chicago Med. Sunday Night Football helps, but "when you factor out sports, we're [still] No. 1. That hasn't happened for us since 2003, which included the final season of Friends."