NBC's Next Live Musical Will Be a New Take on 'Hairspray'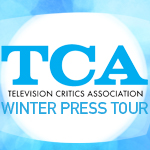 Good morning, Baltimore: Hairspray is coming to NBC.
The deal isn't finalized, but NBC Entertainment chairman Bob Greenblatt told reporters Wednesday that the network's next live musical this December will likely be a new take on Hairspray.
Craig Zadan and Neil Meron, who executive produce NBC's musicals, also produced the 2007 movie adaptation of the musical. Marc Shaiman, who wrote the music and Scott Wittman, who wrote the lyrics with Shaiman, are on board.
"I don't think were going to try and replicate the movie, we're going to do a new version of it," Greenblatt said.
It's too soon to discuss casting, Greenblatt said, including whether stars from the movie might come to TV. "We'd take John Travolta," he teased. "I don't think that would be a possibility, but we'd be thrilled to have him."
The musical is based on the 1988 John Waters film Hairspray, about a plus-sized teen in the 1960s who dreams of appearing on a local dance TV show. The musical hit Broadway in 2002, winning eight Tony Awards, spawning the 2007 movie.

Hairspray comes after this past December's The Wiz, which earned critical raves and strong ratings. NBC has also aired live performances of Peter Pan and The Sound of Music.
RELATED: How The Wiz! Live Continued the Power Trend of TV Musicals
"We've learned a lot over the three musicals," Greenblatt said. "The first one was really flying by the seat of our pants. The scale was enormous. Hopefully it gets better creatively with each successive show. The first one was hard to cast, but by the time The Wiz, a lot of people calling us. It gets easier as you keep doing them, almost like we spawned a new genre. Other networks talking about doing live broadcasts (including Fox's upcoming Grease Live)."
As for future titles, Greenblatt added that "I don't think there's an infinite number of these that can be done, but we're doing them."
Could current Broadway sensation Hamilton wind up on NBC? Greenblatt, who's an investor in the hit musical, doesn't think that will happen any time soon.
"We'd love to be able to film Hamilton in some capacity," he said. "But it will be years before they even look at a movie or any filmed version of that show. It's a thrilling theatrical experience and could be a thrilling movie or TV experience… but I think its unrealistic for a decade."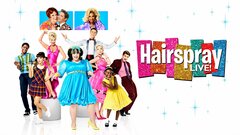 Powered by