Sneak Peek: Jason Thompson Is the New Billy Abbott on 'The Young and the Restless' (VIDEO)
Coma, schmoma. Billy Abbott may be steps from death's door on CBS's The Young and the Restless but he'll have lots to say in the episode airing Thursday, Jan. 14—and we have an exclusive preview!
The plot has Billy's loved ones sitting vigil at his bedside when he takes an out-of-body "trip" to discover what's happened in Genoa City since New Year's Eve, when he was beaten up by thugs and accidentally run over by his nephew.
Five-time Emmy nominee Jason Thompson, who recently left his role as Dr. Patrick Drake on ABC's General Hospital, has taken over the role of the drinking, gambling, deeply-troubled Billy. Kudos to Y&R for the awesome casting coup! Could this be the gig that finally brings Thompson that much-deserved gold trophy? Check him out right here:
[jwplatform CSKLZAkN]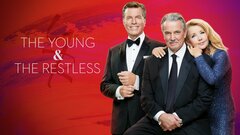 Powered by