What's On: A Christmas robbery on 'Mom,' Kristen Wiig on 'Actors Studio,' Doug Jones with Seth Meyers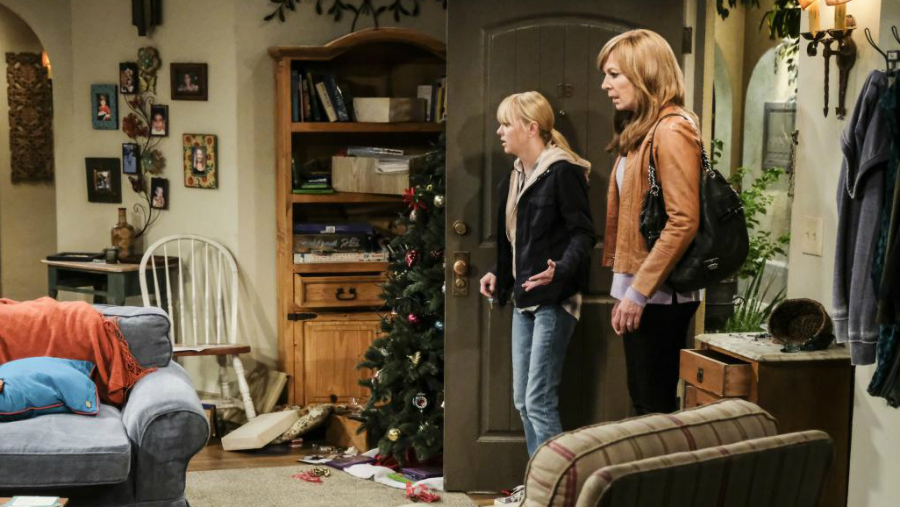 A critical checklist of notable Thursday TV:
Mom (9/8c, CBS): If it weren't for bad luck, nothing much would happen on this hard-knocks sitcom. So it goes at Christmastime, when Christy (Anna Faris) and Bonnie (Allison Janney) return home from an AA meeting to discover their home has been robbed. "Of what?!" exclaims Christy. "We don't have anything!" Well, there is that laptop with her term paper on it. The trail leads to an unexpected source, and tests the limits of support within the AA group, whose resilience is something of a Christmas miracle.
Inside the Actors Studio (8/7c, Bravo): One of the more successful graduates of Saturday Night Live, Kristen Wiig visits with James Lipton to discuss her career, starting with the Groundlings improve troupe to her Emmy-nominated tenure at SNL, where she creates such wacky characters as Sue the Surprise Lady (which always reminded me of Carol Burnett at her peak). As writer-producer-star of the Oscar-nominated Bridesmaids, Wiig has seen her big-screen profile rise in recent years, and she'll next be seen in the holiday film Downsizing with Matt Damon. It won't be easy watching her talk without imagining Will Farrell as Lipton, one of his classic impersonations.
Late Night With Seth Meyers (12:37/11:37c, NBC): Now here's something worth "A Closer Look" (one of my favorite ongoing segments in all of television): newly elected Alabama Sen. Doug Jones sits with Seth to discuss the recent campaign that took the nation by storm.
Inside Thursday TV: Yet another chance to watch A Charlie Brown Christmas on ABC (8/7c). It really never gets old, especially that Vince Guaraldi score. … Streaming fans can dig into a fourth season of Netflix's violent British import Peaky Blinders. … Imagine having Young Sheldon (8:30/7:30c, CBS) as a tutor. In a new episode, the little genius (Iain Armitage) makes a deal with his dad (Lance Barber) to tutor older brother Georgie (Montana Jordan), whose lousy grades could boot him from the football team. … A searingly personal true-crime story unfolds in Investigation Discovery's premiere of The Family I Had (9/8c), in which a mother struggles with forgiveness after her teenage son kills her daughter. … Bravo's Top Chef (10/9c) puts the contestants to work in food trucks, serving college students in Boulder, CO.