'The Young and the Restless' to Air Special Christmas Day Episode
Daytime dramas have generally tended to go on a brief hiatus on Christmas Day and re-run a previous episode, knowing that people's thoughts may not be turned toward television during a day filled for many with family, gifts, food and other activities. But CBS understands the passion of its soap base, so this Christmas Day it will be airing a special episode of its iconic, long-running drama The Young and the Restless.
TV's No. 1 daytime drama will offer an all-new episode on Monday, Dec. 25. CBS says that it is a standalone episode featuring four vignettes, each themed after a classic Christmas song:
In "We Three Kings," Sharon Newman (Sharon Case) shares an unexpected Christmas with her daughter, Mariah Copeland (Camryn Grimes).
Hilary Curtis (Mishael Morgan) encounters a ghost of Christmas past in "What Child Is This."
"The Twelve Days of Christmas" comes to life when Billy Abbott (Jason Thompson) and Phyllis Summers (Gina Tognoni) surprise each other during their first Christmas together as a couple.
And finally, Nikki Newman (Melody Thomas Scott) is reminded of the true meaning of Christmas in "Angels We Have Heard on High."
The Young and the Restless, special Christmas Day episode, Monday, Dec. 25, 12:30pm ET; 11:30am PT, CBS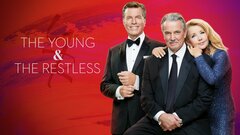 Powered by