What's On: A New 'Survivor' Winner, Dian Fossey Murder Mystery, a 'Librarians' Christmas Adventure
Survivor (8/7c, CBS): Only five players are left for the final episode, where a new twist in introduced just in time for the season's climactic tribal councils. After rocking two tribals with surprise immunity idols, Ben clearly has the biggest target on his back. And depending on how the final challenges play, odds are that if calculating Chrissy makes it to the end, she'll walk away with the cool million. In Survivor tradition, a live reunion follows—and Joe and Cole would seem to have the most explaining to do.
Dian Fossey: Secrets in the Mist (9/8c, National Geographic Channel): The final chapter of the biographical miniseries focuses on the possibly flawed conviction of researcher Wayne McGuire for the never-solved murder of primatologist Dian Fossey 32 years ago. When he fled Rwanda before he could be arrested, a death sentence was declared, but the series asks whether McGuire was a victim of injustice, and if so, who might be responsible for Fossey's brutal death?
The Librarians (8/7c, TNT): Back-to-back episodes of the fanciful action series, opening with a Christmas-themed romp directed by Noah Wyle, in which Santa himself takes Flynn (Wyle), Baird (Rebecca Romijn) and Jenkins (John Larroquette) on a vacation, leaving his fabled sleigh in the Librarians' care. The second episode, written by Wyle, finds Flynn and Baird living their movie dreams, or possibly nightmares, when they're sucked into a classic film noir scenario and must improvise their way out.
Inside Wednesday TV: NBC's Will & Grace (8/7c) repeats the touching episode in which Karen (Megan Mullally) comes to grips with saying goodbye to the long-suffering Rosario. … On History's Knightfall (10/9c), Pope Boniface (who bears a striking resemblance to Downton Abbey's Mr. Carson) orders his Knights Templar to discover the whereabouts of the Holy Grail. Calling Monty Python …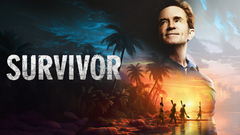 Powered by