Gwen Stefani on Her Favorite Moment From Her NBC Holiday Special and More
On Dec. 12, Gwen Stefani brings joy to the world with her holiday special, Gwen Stefani's You Make It Feel Like Christmas, a one-hour party filled with the iconic singer's legendary style and her love of music, dancing and fun.
"To be able to do my own NBC Christmas show was way outta my league," the singer revealed. "But somehow with everybody's help and little baby steps, we did it, and it was so fun. I literally enjoyed every second of it."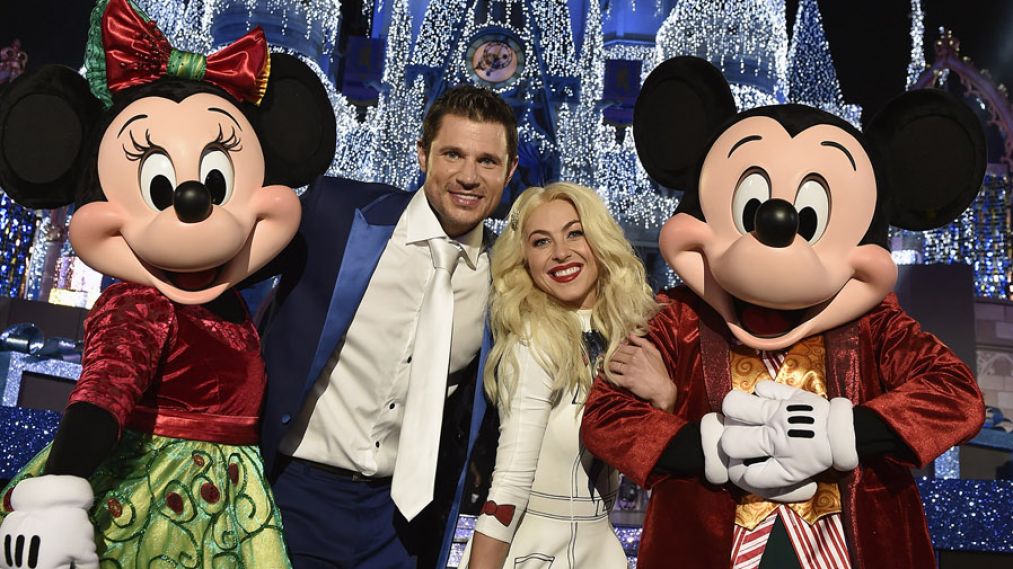 See Also
Baby, it's cold outside ... so stay indoors and warm up with these TV goodies.
The special comes on the heels of the release of Stefani's first holiday album You Make It Feel Like Christmas, which is also the title of the album's hit song — a duet she sings with her beau, country superstar Blake Shelton. The 12-song album mixes a half-dozen classics like "Santa Baby" and "Last Christmas" with new songs that take advantage of Stefani's diverse musical taste.
Stefani says when she wrote and planned the album, "I was like, 'Wow, what kind of record do I make? I've done pop. I've done ska. I've done punk. I've done reggae. What is the Christmas record?' It was quite hard to decide."
Check out "You Make It Feel Like Christmas," the toe-tapping title track from Stefani's Christmas album:
But once the music was set and the album was recorded, Stefani jumped at the opportunity to show her love of the holiday season in a vibrant TV special. She also says that she's excited to share "the things that I love: costumes and all things sparkly and girly. But really, the basis of the show is the songs from the album."
A few of Stefani's famous friends — including Ne-Yo, Chelsea Handler, Seth MacFarlane and Ken Jeong — join Stefani in singing holiday classics or yukking it up in charming comedy skits. But Stefani reveals that performing "You Make It Feel Like Christmas" with Shelton, who was recently named People magazine's "Sexiest Man Alive," was her favorite moment of the night. "It was like I was in a vortex of time, like time has stopped," she recalls. "And I'm like, 'This is happening right now. I'm enjoying it. I'm taking it in.' It didn't go by in a second. It was just a really cool moment."
The special will reveal one of Stefani's favorite family traditions. "We did it at my house when I was little as well," she says. "The reindeer and the elves take Christmas wrapping paper, and they completely wrap a doorway, so you have to break through it to get to the presents. We kinda re-create that inside the Christmas special, and my kids talk about it and share that one tradition. We just go big. The Stefanis like to go big for Christmas."
Gwen Stefani's You Make It Feel Like Christmas, Tuesday, Dec. 12 at 9/8c, NBC