Twitter Reacts to That Shocking 'The Walking Dead' Mid-Season Finale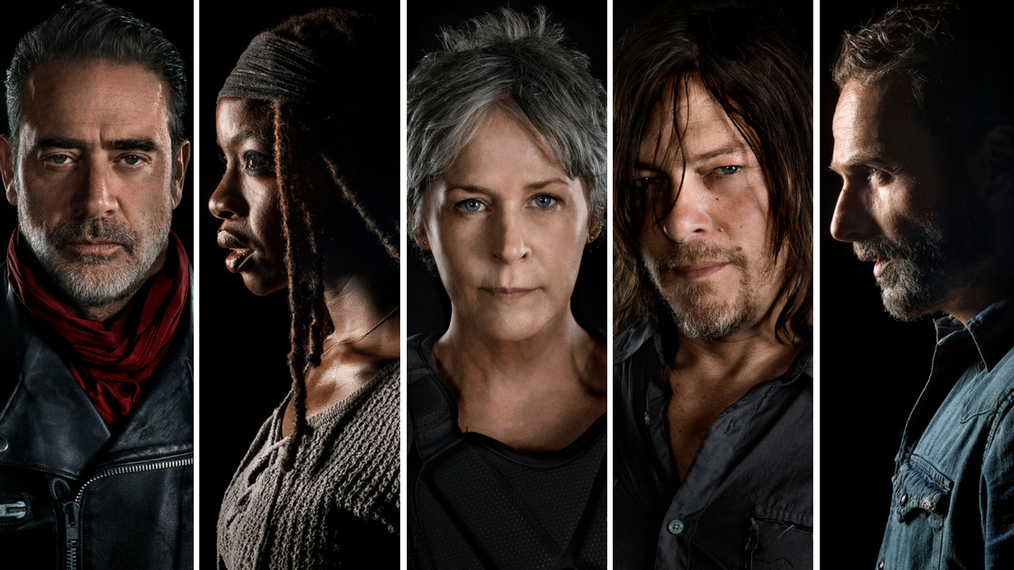 [Spoiler Alert: Do not read ahead unless you've watched this week's mid-season finale of The Walking Dead. You have been warned.]
A lot went down in Sunday night's mid-season finale of The Walking Dead, including the destruction of Alexandria by Negan (Jeffrey Dean Morgan) and the Saviors, King Ezekiel's (Khary Payton) capture, and Eugene setting Father Gabriel (Seth Gilliam) and Doctor Carson (R. Keith Harris) free from the Sanctuary.
But the big moment, of course, was Carl Grimes (Chandler Riggs) revealing to a stunned Rick Grimes (Andrew Lincoln) and Michonne (Danai Gurira) that he was bitten by a walker. This move indicates a massive departure from the comics, where Carl is still very much alive and well.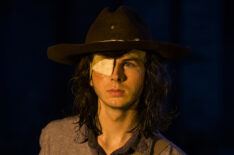 See Also
The closing moments of tonight's 'The Walking Dead' Season 8 midseason finale revealed that, while a heartbreaking death wasn't in the offing, it's coming soon.
And while we'll have to wait a few more months to see what this means for the show and where it goes from here, one thing is certain: the internet has opinions. The (possible) loss of a character that we have watched grow up on screen has emotions running very high.
From denial:
Please not Carl, oh god this can't be real!! #TheWalkingDead #TWD pic.twitter.com/fNmGEoTvmv

— Deondre (@D_yhun_Dre) December 11, 2017
NO NO NO NO NOOOOOOOOOOOOOO, NOT CARL PLEASE NOT CARL WHAT IS HAPPENING!?!?#TWD #TheWalkingDead pic.twitter.com/N0BMJbCbWZ

— Daryl Dixon (@ImmortalDixon) December 11, 2017
Carl is in the flash forward……. that bite probably isn't deadly #TWD.

— Meghan (@Megs11884) December 11, 2017
To anger:
So you son of a [email protected] are gonna kill Carl of all people? And Negan is still walking around! I swear this show is getting more and more ridiculous! #TWD #TWDFamily #TheWalkingDead @TheWalkingDead @WalkingDead_AMC @AMCTalkingDead @ScottMGimple

— GoldenPhallus (@GoldWand1) December 11, 2017
(Slightly NSFW)
It's all over.. it's all over… 💀💯 #thewalkingdead #twd pic.twitter.com/Oo5EAmtHlq

— Iamshowout_ (@Iamshowout1) December 11, 2017
I've had enough of this show. I'm leaving. Bye #TheWalkingDead #TWD pic.twitter.com/ggMGCwalcT

— Diamond (@QueenDiamond93) December 11, 2017
To blame:
Glen died because of Daryl
They lost the guns because of Daryl
Saviors are out because of Daryl
If it takes a major death for people to still not realize this is his fault… then you're lost#TheWalkingDead #TWD pic.twitter.com/T4vNqbV4V8

— Melo 🌐 (@meloknow) December 11, 2017
To sadness:
Carl Grimes got bit.
The Walking Dead won't return until 2018.
Tomorrow's Monday.

WORST. DAY. EVER.#TWD #TheWalkingDead pic.twitter.com/nzVp8sMwbT

— Daryl Dixon (@ImmortalDixon) December 11, 2017
And finally, acceptance:
We love you, Carl…hats off to Chandler–we loved watching you grow up, you brought life, love & selflessness to #WalkingDead & you will be missed❤️👑 pic.twitter.com/YE3sV9V1Ws

— Stacie Schulz (@StacieSchulz2) December 11, 2017
The ending of the #TheWalkingDead hit me right where it hurts. RIP Carl Grimes 2017! Watching his journey as a kid from episode 1 to all the way to standing up to negan and the saviors. To being shot to killing his first person Carl's journey has been amazing #TWD #WalkingDead pic.twitter.com/4a23w9c7xB

— Theater Stub (@Theater_Stub) December 11, 2017
Carl Grimes… just a kid that tried growing up in the apocalypse.. 😰 #TWD pic.twitter.com/QYqd5Z5749

— #TWD Fan Page (@FTWDFans) December 11, 2017
What did you think about that final scene? Let us know in the comments below.
The Walking Dead returns in February 2018.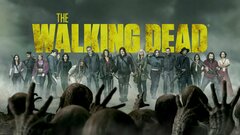 Powered by