What's On: 'The Middle' hits 200, 'Brooklyn Nine-Nine' chalks up #99, 'Will & Grace' holiday special
The Middle (8/7c, ABC): So many reasons to celebrate: The finest and funniest of today's family sitcoms marks its 200th episode, just as the town of Orson finally makes the cut of the 200 most livable cities—in Indiana, but still. (I now wonder where my own Hoosier hometown ranks.) This milestone episode has it all: great storylines for everyone, and a sweetness that distinguishes it from a more curdled modern family in whose shadow The Middle has for too long dwelled. Frankie (Patricia Heaton) is still dithering over what to put in the town's giant-cow time capsule; sibs Axl (Charlie McDermott, whose hair has returned to a proper length) and Sue (Eden Sher) are squabbling over her pretending to be his assistant as he seeks a job; Brick (Atticus Shaffer) is busy attempting heroic acts to win back Cindy (Casey Burke); and in the best subplot, Mike (Neil Flynn) begins to newly appreciate his wife and family—and maybe even Orson—when he's rattled to learn his best bud Bill (Pat Finn) is separating from his wife. "We forget how lucky we are," Mike concludes—but we who have treasured The Middle for years know how lucky we've been, and how much we'll miss the Hecks & Co. once they're gone.
Brooklyn Nine-Nine (9:30/8:30, Fox): The squad goes on a road trip as the offbeat cop comedy chalks its 99th episode, with one calamity after another befalling the team as they try to get Captain Holt (Andre Braugher) back to New York in time for an interview that could land him his dream job, as NYPD Commissioner. In fun character beats, uptight Amy (Melissa Fumero) tries to act chill, and Rosa (Stephanie Beatriz) inadvertently reveals some personal info to Boyle (Joe Lo Truglio).
Will & Grace (9/8c, NBC): One of the great surprises of a mostly dismal TV fall has been the sparkling rebirth of the fan-favorite sitcom, which returns from hiatus (during Thursday Night Football season) for a special holiday episode. The foursome is transformed into Dickensian characters in a fantasy flashback set in 1912 New York, prompted by an unexpected detour into an Immigrant Historical Society museum. Will (Eric McCormack) becomes the evil landlord of Irish immigrant mother Karen (Megan Mullally), but he's instantly smitten by her new sailor boarder (Sean Hayes) while ignoring his society wife, Fanny (Debra Messing). Yes, it's as silly as it sounds, but worth it for the many period gay euphemisms. Followed by a special Christmas Eve-themed episode of Superstore (9:30/8:30c).
The Long Road Home (10/9c, National Geographic Channel): On a much more serious plane, the focus this week in the harrowing war docudrama is on Pfc. Tomas Young (Noel Fisher), whose youthful assumptions about war are shattered forever when his stranded platoon comes under enemy fire.
Inside Tuesday TV: TCM's fan-chosen "Star of the Month" for December is Lana Turner, whose breakthrough role was as a murder victim in 1937's gripping They Won't Forget (8/7c). … Former CBS late-night star Craig Ferguson is back on Netflix for his second stand-up comedy special, Tickle Fight (streaming Tuesday). … A new multi-episode mystery arc begins on TNT's Major Crimes (9/8c), when the team looks into the murder of a high-profile attorney known for her defense of oppressed women. … Two Big Bang Theory stars square off in a rap battle on TBS's Drop the Mic (10:30/9:30) when Mayim Bialik challenges Kunal Nayyar. In another match, High School Musical's Ashley Tisdale takes on Nick Lachey.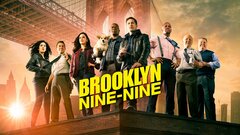 Powered by