What's Worth Watching: 'Bonnie & Clyde' on PBS. Plus 'The Flash' and 'Captain America' for Tuesday, January 19
Bonnie & Clyde (9/8c, PBS, check local listings at pbs.org): Most of us know the 1967 film classic with Warren Beatty and Faye Dunaway that immortalized the Depression-era crime couple, who've also inspired a more recent TV miniseries and a Broadway musical. American Experience opens a new season with a more gimlet-eyed history of the notorious "Public Enemies," whose coverage in the obsessed media—after provocative pictures of them were discovered at a crime scene—turned their crime spree into "a non-stop soap opera," according to Buddy Barrow, Clyde's nephew, among the descendants interviewed for the brisk hourlong recap.
The Flash (8/7c, The CW): Committing fully to the DC Comics brand, The CW welcomes back The Flash from holiday hiatus, with Barry (Grant Gustin) pondering whether to reveal his superhero identity to policewoman Patty (Shantel VanSanten). This is followed by a special promoting Thursday's Legends of Tomorrow spinoff, offering backstories of the various characters in DC's Legends of Tomorrow: Their Time Is Now (9/8c), and then previewing upcoming big-screen movies from the DC pipeline in DC Films Presents: Dawn of the Justice League (9:30/8:30c), including Batman v Superman: Dawn of Justice, the new Wonder Woman movie, and the world-premiere trailer for Suicide Squad.
Marvel's Captain America: 75 Heroic Years (8/7c, ABC): Marvel strikes back with a full night of ABC programming, starting with a nostalgic look back at the iconic hero, whose story spun off into the enjoyably escapist period adventure Agent Carter (9/8c), which returns for a second season with a two-hour opener sending Peggy Carter (Hayley Atwell) to post-WWII Hollywood.
Inside Tuesday TV: Best comedy bet: On Fox's recently transplanted Brooklyn Nine-Nine (9/8c), Capt. Holt (Andre Braugher) and Jake (Andy Samberg) agree to be quarantined together when they catch mumps while working on a case. This won't be pretty. … PBS's always fascinating Finding Your Roots (8/7c, check local listings at pbs.org) tracks the surprising family histories of Shonda Rhimes, Maya Rudolph and Keenen Ivory Wayans through slavery and beyond to origins in far-flung Southeast Asia and Madagascar. … Best reality bet: The second-season premiere of Oxygen's flamboyant The Prancing Elites Project (8/7c), which follows the members of the proudly nonconformist dance team from Mobile, Alabama.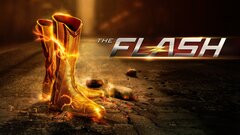 Powered by