What's Worth Watching: 'Sesame Street', 'Saturday Night Live' and more for Friday, Jan. 15 and Saturday, Jan. 16
Sesame Street (Saturday, 9 am/8c, HBO): Next time someone asks (or sings), "Can you tell me how to get to Sesame Street," the answer now entails an HBO subscription. The 46th season inaugurates a new 30-minute format, including revised opening and closing segments, with a recurring sketch for Cookie Monster titled "Smart Cookies," and new cast member Nina (Suki Lopez), first seen adorably teaching Elmo and Abby the essentials of getting ready for bed during a raucous sleepover. The first episode (one of two on Saturday) is brought to you by the letter "B," for "bed," which is why guest performer Tracey Ellis Ross (black-ish) finds herself sharing a crowded mattress with the likes of a bear, a basketball, a beaver, a banana and Big You-Know-Who. Thankfully, some things never change. (For the public-TV faithful, new episodes will be made available to PBS in the fall, while repeats continue indefinitely.)
Willie Nelson: The Library of Congress Gershwin Prize for Popular Song (Friday, 9/8c, PBS, check local schedules at pbs.org): "Outlaw country" pioneer Willie Nelson, who's somehow always on our mind, is the latest songwriter/troubadour to receive the prestigious prize for his music's contribution to popular culture. The celebration, filmed at Washington, D.C.'s Constitution Hall, features performances by the recipient, former honoree Paul Simon (who got the first prize back in 2007), Neil Young, Rosanne Cash, Edie Brickell, Leon Bridges, Alison Krauss and many more.
Saturday Night Live (Saturday, 11:30/10:30c, NBC): Stealing every episode of Girls he appears in didn't qualify Adam Driver to guest-host SNL, which returns from holiday break. But a featured (and pivotal) role in Star Wars: The Force Awakens has elevated the quirky actor to pop-icon status, so away he goes. Also appearing for the first time as musical guest: Grammy nominee Chris Stapleton.
Inside Weekend TV: He is Kion, son of Simba, hear him roar. The Lion King spinoff The Lion Guard, introduced as a highly rated Disney Channel movie, becomes a new series (Friday, 9 am/8c) as part of the Disney Junior daytime block. … Jay Leno returns to ABC's Last Man Standing (Friday, 8/7c) as Joe the Mechanic, who helps Eve (Kaitlyn Dever) get over her disappointment at being rejected by West Point. … The legendary Carol Burnett is back on CBS's Hawaii Five-0 (Friday, 9/8c) as McGarrett's Aunt Deb, in Oahu on a personal mission. … Gordon Ramsay is doing double duty on Fridays, with the premiere of Fox's 15th season of Hell's Kitchen (9/8c) joining the much gentler kids' version of Masterchef (8/7c). … TLC's Say Yes to the Dress Atlanta (Friday, 9/8c) welcomes its first transgender participant, as bride Precious Davis brings two men of honor along to help her pick a gown for her cathedral wedding. … HBO's Real Time With Bill Maher (Friday, 10/9c) launches its 14th season, with Al Gore as Maher's top-of-show interview subject, and John Krasinski (of the new 13 Hours film about the Benghazi tragedy) interviewed at mid-show. … Showtime's free preview weekend includes the pay-cable premiere of The Imitation Game (Saturday, 8/7c), starring Oscar nominee Benedict Cumberbatch (Sherlock) as mathematician and code-breaker Alan Turing.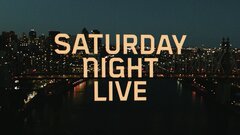 Powered by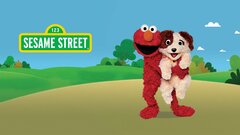 Powered by