'Vikings': Jonathan Rhys Meyers Plays a Real-Life, Historical Figure
Jonathan Rhys Meyers officially joins the cast of Vikings in the two-hour Season 5 premiere as the real-life historical figure Bishop Heahmund and, well, he's not exactly your father's bishop. (Whether he was literally your great-great-great-great-great-great…great-grand­father's bishop is anybody's guess.) Heahmund was first glimpsed in last season's finale making quite the entrance: He ­presided over a funeral and then provided some less-than-gallant comfort to the widow.
"Heahmund is a warrior bishop, which was a precursor to the Knights Templar," explains creator Michael Hirst. "They were truly religious people with high positions in the church, but they were also soldiers. Heahmund was one of the greatest."
Heahmund quickly becomes the ­nemesis of Ivar the Boneless (Alex Høgh ­Andersen), the crippled and raid-happy son of the slain Viking King Ragnar (Travis Fimmel). At the end of Season 4, a Norse raiding party, led by Ragnar's sons, sacked a castle and forced the Saxon King Ecbert (Linus Roache) to commit suicide as ­retaliation for Ragnar's death. When Heahmund finds Ecbert's corpse and sees the desecrated church altar in the ­opening minutes of Season 5, he vows to slaughter the "devil worshipper" pagans—and a bloody rivalry is born.
"Ivar and Heahmund are equivalent in a way," Hirst says. "They are both extreme people with extreme beliefs."
Describing Ivar as extreme may be an understatement: This is the guy who killed his own brother Sigurd (David Lindström) with an ax because Sigurd dared to call him crazy. Ivar already has a strategy for more punishing raids across England, but rest assured that Ivar has met his match. "Jonny is very charismatic and brings a great deal of danger to the screen," confirms Hirst, who brought Rhys Meyers on after working with him on Showtime's historical drama The Tudors. "Heahmund is very dangerous."
Vikings, Season Premiere, Wednesday, Nov. 29, 9/8c, History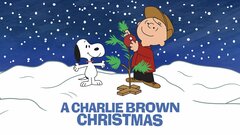 Powered by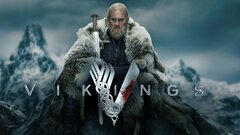 Vikings
where to stream
Powered by