What's On: 'Mindy' Series Finale and 'Future Man' on Hulu, 'This Is Us,' 'Long Road Home'
The Mindy Project (Hulu): After six seasons-three on Fox, three on the streaming-to-the-rescue Hulu—Mindy Kaling's valentine to romantic comedy comes to a close with a wedding that thematically bookends the series, although the nuptials of Morgan (Ike Barinholtz) and Tamra (XXX) are a much happier occasion for Mindy & Co. Still, what are the odds there's one more grand romantic gesture to be made to give our heroine the happy ending she deserves? We're betting on it.
Future Man (Hulu): In this rollicking and foul-mouthed sci-fi action-comedy, a meek nerd (The Hunger Games' Josh Hutcherson) beats a challenging video game and is shocked to discover that his victory somehow qualifies him to be "The Savior" of humanity, so declared by warriors (the hilarious Eliza Coupe and Derek Wilson) who zap back in time from a nightmare future in 2162. The Last Starfighter redux? That occurs to our reluctant hero, too.
This Is Us (9/8c, NBC): The first episode of a three-parter, each focused on a separate Pearson sibling, gives Justin Hartley one of his strongest showcases as Kevin threatens to hit rock bottom in his painkiller addiction while attending a high-school honors ceremony back home. I haven't always been a fan of this storyline, when it hit awfully familiar and clichéd beats. But this could and should be the long-awaited turning point, with Kevin's downward spiral reflected in the teenage trauma of his football injury, and father Jack's (Milo Ventimiglia) response.
The Long Road Home (10/9c, National Geographic Channel): The gripping military docudrama continues with rescue missions led by Demony (Jason Ritter) and Volesky (Michael Kelly) coming under heavy fire in Sadr City, Iraq. The conclusion: the trapped troops are bait for the insurgency to do more damage to those coming to their aid.
Inside Tuesday TV: So many milestones in the excellent final season of ABC's The Middle (8/7c), as the Hecks embark on yet another possibly ill-fated Thanksgiving road trip. But the real conflict is at the mall, where all three sibs are working at Spudsy's, and they have to choose which among the three will step aside when budget cuts force a layoff. … Star Trek's George Takei, who has denied accusations of sexual misconduct as accusations continue to engulf Hollywood, guests on ABC's Fresh Off the Boat (8:30/7:30c) as Grandma's (Lucille Soong) ESL teacher, on whom she has what may be a misguided crush. … The Good Wife's Archie Panjabi is back on CBS as a guest star on Bull (9/8c), playing a rival trial consultant who squares off against Bull (Michael Weatherly) in a case involving a drug company.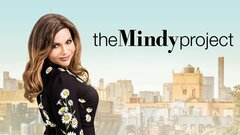 Powered by