What's On: 'The Exorcist,' 'Blue Bloods,' Veterans Day Specials, 'No Activity' on CBS All Access
A critical checklist of notable weekend TV:
The Exorcist (Friday, 9/8c, Fox): Though nothing in Season 2 can top the thrilling callbacks to the original movie from the first season, the scare factor is high when the action stays on the island of tormented foster kids, where Father Tomas (Alfonso Herrera) and Marcus (Ben Daniels) continue their hair-raising attempts to conjure the demon. Not surprisingly, social worker Rose (Li Jun Li) becomes the object of the jealous demon's wrath.
Blue Bloods (Friday, 10/9c, CBS): Poor Danny Reagan (Donnie Wahlberg) has had quite a time of it this fall, beginning with the revelation that his beloved wife Linda (Amy Carlson) was killed off between seasons. Now a case gets personal for the dogged detective, when he tries to protect a nurse (Tony winner Jessie Mueller) who was assaulted by her ex.
The Warfighters (Saturday, 8/7c, History): More than 90 veterans participated in the production of this series, premiering with four hours of consecutive episodes, going inside U.S. Special Operations missions in war zones including Afghanistan and Iraq. The accounts feature first-person interviews and cinematic recreations.
The Volunteers (Saturday and Sunday, 10/9c, AT&T Audience Network): Executive produced by Ricky Schroder (The Fighting Season, My Fighting Season), this two-part documentary is an on-the-ground look at the war against ISIS in northern Syria. The film follows cameraman River Rainbow Hagg on a humanitarian mission with volunteer medics to provide medical support in the war-torn land.
In a Veterans Day-themed event on Turner Classic Movies, eight armed forces veterans join host Ben Mankiewicz on Saturday and Sunday to reflect on their service and introduce movies including Strategic Air Command (Saturday, 9 am/8c), and Oscar-winning best pictures The Best Years of Our Lives (Saturday, 5 pm/4c) and Casablanca (Sunday, 3:45 pm/2:45c).
Make It Out Alive: USS Indianapolis (Sunday, 9/8c, Smithsonian Channel): The series that revisits disasters of the past harks back to World War II and the 1945 sinking of the warship in the Pacific, leaving hundreds of men floating in shark-infested waters, battling nature and predators from the sea. The special includes an interview with Marine Corporal Edgar Harrell, one of the last surviving eyewitnesses.
Never Too Early for Christmas: On Hallmark Channel, anyway, which with sister channel Hallmark Movies & Mysteries offers four new holiday movies for those who just can't wait. Lacey Chabert, dubbed a Holiday Leading Lady All-Star in the current issue of TV Guide Magazine, stars as a pastry chef in Hallmark's The Sweetest Christmas (Saturday, 8/7c), and on Sunday (8/7c), Dancing With the Stars veterans Alexa PenaVega and Carlos PenaVega star in Enchanted Christmas. Hallmark M&M delivers A Song for Christmas (Saturday, 9/8c) and Engaging Father Christmas (Sunday, 9/8c), a sequel to last year's Finding Father Christmas.
No Activity (Sunday, CBS All Access): On the same day Star Trek: Discovery signs off (8:30/7:30c) until January 7, the streaming service launches a peculiar and droll comedy from the Funny or Die team of Adam McKay and Will Farrell (the latter appearing in a future episode). It's a show about ennui, as two jaded policemen (Tim Meadows and co-creator Patrick Brammall) sit in a car on the 35th night of a cartel stakeout at a San Diego port, while dispatchers including Amy Sedaris yammer on distractedly, and low-level criminals (Jesse Plemons and Jason Mantzoukas) sit inside a storage box, just as bored and in the dark as everyone else. Nothing happens until it suddenly does, but until then, everyone's in good company.
Inside Weekend TV: In PBS's Foo Fighters—Landmarks Live in Concert: A Great Performances Special (Friday, 10/9c, check local listings at pbs.org), the rock band performs from the Acropolis in Athens, Greece. … Abby Cadabby takes her Muppet friends on a hot air balloon adventure in HBO's The Magical Wand Chase: A Sesame Street Special (Saturday, 7/6c), which heralds the 48th season of the legendary children's show beginning a week from Saturday. … When Marge Simpson runs for mayor on Fox's The Simpsons (Sunday, 8/7c), her campaign strategy is a good one: She makes Homer the butt of her jokes. … A&E's two-part Elizabeth Smart: Autobiography (Sunday, 9/8c, concludes Monday) lets the abductee tell her story or survival in her own words, 15 years after the fact. A TV-movie re-enactment airs next Saturday on Lifetime. … The title of TNT's Good Behavior (Sunday, 10/9c) has rarely been more ironic than in this week's episode, when Letty (Michelle Dockery) poses as a drag queen called Priscilla McCall as part of a scheme to steal a cool half-mil to stay out of prison. RuPaul's Drag Race veterans Sharon Needles and Ginger Minj co-star.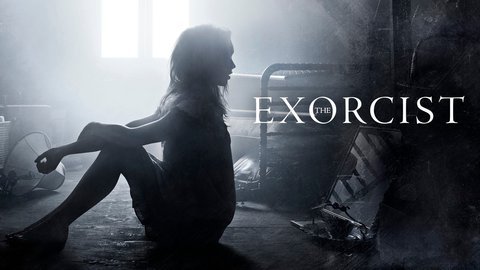 Powered by