'SMILF': Rosie O'Donnell Is Fearless in Showtime's New Dramedy
Find out why Rosie O'Donnell shines in her role on Showtime's SMILF.
She Plays:
Tutu Bird, a brittle but bulldozing Irish-Catholic grandma who is very possibly bipolar but isn't about to seek psychiatric help—unlike her scrappy young daughter, Bridgette (series creator Frankie Shaw). "It's a generational thing," O'Donnell notes. "SMILF is set in South Boston. My family's from Long Island. But we Irish-Catholics are the same. The older ones don't air their dirty laundry. There is no open forum for feelings. They say to themselves, 'Life is not as hard as Jesus on the Cross, so shaddup already!'"
Why We Love Her:
O'Donnell throws herself into this gig with a fearlessness that's grand and awesome. Are we surprised? Not really. She's always been an artist who soars highest when she's on the edge and in the moment. But it's the pain and depth of her work that startles. "At this point in my career, I'm looking to get away from pop-culture Rosie and lose myself in roles that are raw and real," O'Donnell says. The boss certainly approves: "Rosie is so dialed in as Tutu, so game," says Shaw. "Casting her was a gamble. Who knew what we'd get? But her performance is beyond anything I could have imagined."
See Also
'I had a son to support and didn't know how—or if—life would ever change for us,' says Frankie Shaw.
Coiffy Talk:
Shaw, too, wanted to banish "pop-culture Rosie" and told her star to go gray for the series. "She also insisted on super-long hair extensions, which I really fought her on," O'Donnell says. "But Frankie's a genius and I lovingly placed myself in her care—and now I can walk the streets and go through airports unnoticed. I have a freedom I haven't had in decades!" O'Donnell claims she's even had to pull out her driver's license on occasion in order to prove she's really herself. "People think I got it at some gag store," she says. "They're like, 'Wow, that's funny! Where'd you buy that? Now what's your real name?' And I'm like, 'Are you kidding? If I was gonna pretend to be someone, why would I pick me? I'd pretend to be Kathy Bates!'"
SMILF, Nov. 26, 10/9c, Showtime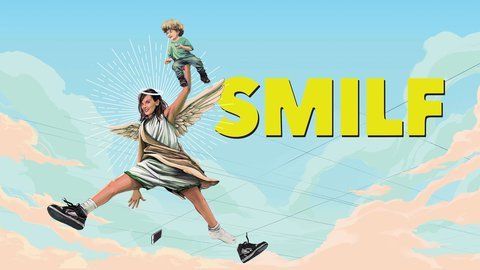 SMILF
where to stream
Powered by