'The Vampire Diaries'-'The Originals' Crossover: Julie Plec Teases 'Reunion of the Bourbon Buddies'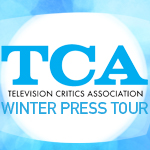 The Vampire Diaries and The Originals will embrace their shared DNA with an "organic crossover," The CW president Mark Pedowitz told reporters during his Television Critics Association executive session.
But though Arrow/Flash has made their splashy crossover event a now-annual tradition, Pedowitz shared that the TVD/TO crossover will not be the size of what the DC universe does. "It has to make sense," he said. "If it doesn't make sense story-wise, they don't do it."
The Vampire Diaries/The Originals executive producer Julie Plec said that the crossover will occur in Episode 14 of both shows. "For the first time, we have an opportunity where we can send one of our characters to New Orleans with good reasons," Plec said. "The storyline we're playing in The Vampire Diaries, which Stefan finds himself very much in need of a mystical safe haven. And on The Originals, there's a bar…which no magic can permeate."
"So, he goes to seek refuge in New Orleans," Plec continued. "And comes face-to-face with Klaus Mikaelson, because nothing happens in Klaus' town without Klaus knowing. I call it the reunion of the bourbon buddies over two episodes."
RELATED: 7 Crossover Episodes That Made for Amazing TV
Which means both Paul Wesley (Stefan) and Joseph Morgan (Klaus) will appear in both hours of the shows. "The first half, Stefan goes to New Orleans, he [sees] Klaus," Plec teased. "And then in The Originals side of it, Stefan remains to help Klaus clean up some business he's dealing with at the moment that has a direct impact on Stefan himself."
Given both characters' ties to Caroline (Candice King), Plec allowed that it won't be ignored. "All I can say is Caroline has an involvement in the way that we've decided to dramatize the crossover," Plec previewed.
Starting Friday, Jan. 22, The Vampire Diaries airs Fridays at 8/7c and The Originals airs Fridays 9/8c on The CW.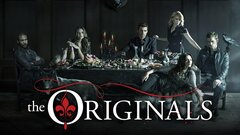 Powered by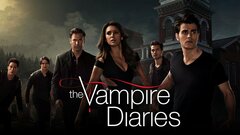 Powered by