'The Flash'-'Arrow' Crossover: There Will Be 'Consequences' for Oliver and Felicity, Showrunners Say
Spoiler alert! If you haven't watched tonight's episode of Arrow, do not continue reading.
Arrow killed off its title character–and most of the people viewers have come to love—in the second part of the Flash–Arrow crossover event, "Legends of Yesterday."
Naturally, the death didn't stick: earlier in the episode, Barry (Grant Gustin) got a glimpse of himself while he was running—an indicator he would be traveling back in time—and so as the team's first attempt to take down Vandal Savage (Casper Crump) exploded, The Flash undid the events of the past day.
The second chance not only saved the team's life, but it also proved to be the key to Oliver (Stephen Amell) and Felicity (Emily Bett Rickards) remaining a couple. In the original timeline, Oliver pursued his suspicion that he was the father of Samantha's (Anna Hopkins) son, and had Barry run a DNA test on the child. When the results were positive, Oliver swore him to secrecy; Barry didn't realize what he was testing, so when Felicity talked her way into the results, it took him a bit to understand the depth of his mistake. Felicity confronted Oliver about his decision to lie to her about his child, and effectively ended their relationship.
RELATED: Emily Bett Rickards Shares Her Behind-the-Scenes Photos
However, in the new timeline, Barry warned Oliver about what happened—and how it led to Oliver's head being out of the game in a crucial moment. In this timeline, Oliver was able to keep his secret, without Felicity discovering his newfound relationship with his son.
"It's definitely going to come to a head in the middle of the season," Arrow co-showrunner Wendy Mericle told reporters after a screening for the episode. "Can't tell you exactly how that's gonna happen. But…obviously for the arc of Oliver and Felicity's relationship this season, the fact that he's keeping this from her—true to what we've done on the show, if there's a secret somewhere, it's going to come out and it's going to have some serious consequences."
"We're really excited about how that's going to change things and it's really gonna raise the stakes and throw some wrenches into the works of their relationship—which so far this season has been pretty smooth sailing," she continued. "True to form, we're gonna really mine that. There'll be some fallout for both of them."
And while some Arrow fans expected the CW series to follow down the path of the comics and have Oliver's son be Connor (in the comics, Connor became the second Green Arrow), he's actually a new addition to the world.
"I think when we came up with the whole idea of it, part of it was we didn't want to be tied in necessarily to a character like Connor not being able to be part of the show if we made him so young," Arrow executive producer Andrew Kreisberg explained. "So [this works] to give us the leeway to still have Connor Hawke be part of the [show] universe."
As both The Flash and Arrow move forward in this revised timeline, the consequences of will be felt. And undoing deaths won't be the status quo going forward.
"Well, we've certainly taken care of the Lazarus Pit at the end of Episode 3 of Season 4," Arrow executive producer Marc Guggenheim said. "And Legends [of Tomorrow] will explain sort of basically why time travel can't be used in a deus ex machina kind of way, not just with respect to death, but with respect to any plot contrivance. It's like, 'Why can't we just go back to episode X and do that episode differently?' We're going to answer that question very definitively. It'll be part of the rules of time travel that are a part of Legends."
"I think that's the key, is the consequences," Kreisberg added. "When Sara was brought back, when Thea was brought back, last year when Barry changed the timeline, this year when Barry changes the timeline, any of these things that feel like the right thing to do, there's always, always a price to be paid, and whether or not that price gets paid…or whether that price gets paid later on in ways that you don't foresee, it always comes back to haunt you."
The Flash airs Tuesdays at 8/7c and Arrow airs Wednesdays at 8/7c on The CW.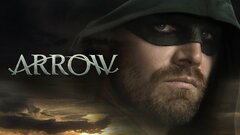 Arrow
where to stream
Powered by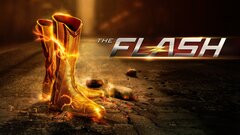 Powered by