'The Healer': Charlie Goldsmith on His Special Gift and New TLC Series
Charlie Goldsmith has a unique gift that's a little difficult to wrap your brain around. Charlie can heal people. And it only takes about 60 seconds.
Charlie's the mind-blowing subject of the new TLC series The Healer, beginning Monday, Nov. 6 at 10/9c. In the series, Charlie visits a series of individuals and unbelievably heals them from excruciating pain and/or disease.
The humble and somewhat soft-spoken Charlie Goldsmith spoke to TV Insider from his hometown of Melbourne, Australia, to reveal more about his new series and his special gift, which he uses to aid people, free of charge.
Charlie was just 18 when he first discovered his gift during a health retreat in Queensland …
"I was there doing work experience. I went and sat down to get breakfast and there were probably six tables and eight people or so to a table. I sat at my seat, and as I went to get my knife and fork, my hands, literally, as I went to get the [utensils], they pulled together like they were forced. I was sitting there, and I was like, 'Oh, that was weird,' and I pulled my hands apart, and I could feel a very strong magnetism between both of my hands. I guess I'm moving them in and out, and looking at it, and in my head, I'm like, 'I'm sick. There's something really wrong with me.' … Someone sitting opposite me was like, 'Are you okay?' I'm like, "No. I can feel something between my hands.' I turned to the woman next to me, and I put my hand up and I was like, 'Feel this.' She put her hand up, and she was like, 'Oh my God, what is that?'
Not everyone can feel his energy force but fortunately he attracted quite a crowd to validate what he was experiencing, and he was able to heal his first person …
"I don't know the exact numbers, but maybe at least 50 percent but maybe more. Maybe 75 percent of people would feel it coming out of me, so that was a relief, obviously, that it wasn't just me experiencing it. This woman did, too. Then, after that, lots of people started coming up to feel this phenomenon, whatever it was, coming out of my hands. One woman came up to feel it, as well, and as soon as she put her hand up, her hand felt very different to all the other ones that had put their hand in front of mine. I could feel a lump that was in the air, that was, to me, very tangible … I just really wanted to smooth out the lump. I had no idea what I was doing, or why I was doing it. … I got to the point where the lump was basically gone, and I stopped. She started moving her finger, and she was like, 'I haven't been able to bend this finger' in years.'
With a gift like this comes pressure. Pressure to prove you're not some fraud to skeptics, and then pressure to help those who really need help. The following 12 months after his first experience were traumatic for Goldsmith. …
"One of the things I learned, early on, is there's going to be lots of questions that I'm never going to know the answer to. I'd rather focus on what I do know, which is I know I can help people, and I'd rather focus on that than get caught up in the why or the how.
Deciding who to help is one of the most difficult parts of his gift because Charlie gets very tired when he heals. Charlie's purposely established a career outside of healing (he works in advertising/marketing), which pays his bills and he does his healing work for free.
"I used to help — before I came out, which was two years ago — every person, basically, that I could. That was fine, because … I don't do it as a job. … It's at the point now where I still work on a couple of people a day. I try to just focus on the people who wouldn't otherwise get better. Conditions that are incurable, or very long term, where they haven't had a resolution. … If I get myself too tied down, trying to help everyone, I will get too tired and I actually won't achieve the things that I think will ultimately really help everyone."
The Healer hasn't premiered yet and Charlie's waiting list is already growing.
"I wish I could help everyone, obviously. It's hard to have to desensitize myself to go, 'No.' Of course, I can pick some that are the right kind of cases for me to work on. For example, I got lots of people posting on my Facebook, at the moment, asking for help. I happened to see one last night that was a case that I thought I'd be a good chance to help with. She has a condition, the same condition [complex regional pain syndrome] as the woman that was in the first episode. It's in her foot. She also hasn't been able to walk for months. I was like, "Oh, you know what? Just before I go to bed, I'll do that one."
Why Charlie takes no money for his healing …
"In the beginning, when I was 18, and I started, a couple of times, people would give me money. I didn't have a price. But they would ask me for help, and give me money. I didn't like it. It didn't make me feel good, and at that point, I was like, 'I don't want to charge' … For a few reasons, that's really worked for me. One, when you're paid to do something, you really have to follow the money, in a way. … I heal who I want, when I want, on my time table. If I want to go and do a study and spend two months away, doing that, there's no financial barrier for me because I'm not making money for two months. … Every decision I make is 100% based on what I feel is the right thing for me and for my gift …
How to contact Charlie Goldsmith …
The best way to contact Charlie is via his Facebook page.
The Healer, Series Premiere, Monday, Nov. 6, 10/9c, TLC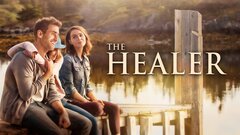 Powered by