I'll Be Damned! These Are TV's 10 Hottest Priests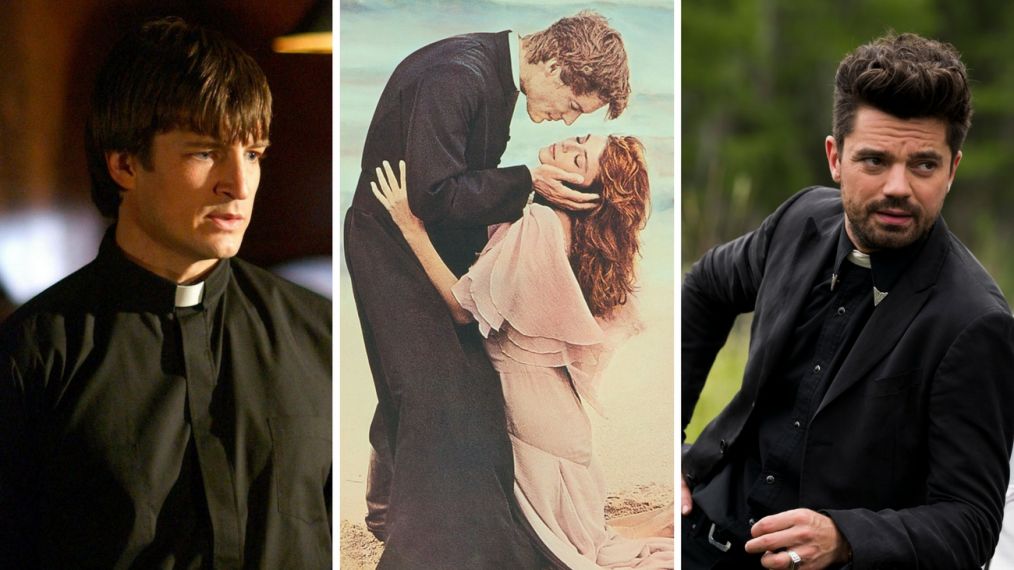 Forgive me, Father, for I have sinned…
A hot priest is nothing new to television viewers with the white collared one (almost) always being trustworthy, loyal and committed to spread the good word. But what happens when that priest is also hotter than Hades? I mean, how are you supposed to concentrate on doing the right thing when your priest is filling your mind with impure thoughts?
In honor of the second season of Fox's fantastic drama, The Exorcist, and its resident hot priests—dreamy Father Tomas (Alfonso Herrara) and sexy Father Marcus (Ben Daniels)—we were inspired to gather a slew of hot TV priests past and present and pay tribute to them. The Exorcist airs Fridays at 9/8c on Fox.
Check out our list and if we missed any hot TV priests, forgive us, then leave their names/shows in the comments below, because we are more than willing to do God's work and create a follow-up list.