'black-ish' Star Marcus Scribner Is All Grown up
His character may be called Junior, but black-ish's Marcus Scribner is no little kid anymore.
"I was 14 when we shot the pilot…and I think I was 13 when I started auditioning," recalls the L.A. native, now 17 and easily the tallest of the Johnson brood on ABC's hit comedy. "I started off shorter than Yara [Shahidi, who plays sister Zoey] and Yara was shorter than she is now, so it's been a pretty big leap. I am definitely taller than Anthony [Anderson] (Dre) now."
See Also
The black-ishstar also talks about what award shows mean to her and how her work is very much collaborative.
Still, no matter how much height he has on the man who plays his dad, Scribner clearly looks up to him. Noting that Anderson was present for every one of his auditions—"getting this role was a long process"—the young actor credits his costar's continued support and on-set energy for keeping the show from getting stale. "You know how wild he can get. He doesn't hold anything back…ever. We have had guests stars who have been shocked at how crazy and fun Anthony is."
Anderson's apparently not the only one running wild, either. "Sometimes it's hard to control the younger ones," laughs Scribner, adding that Miles Brown (Jack) has been nicknamed "Party Time" because "the kid is always bouncing off the walls." One would think that would eventually wear thin, but Scribner speaks so fondly of the entire black-ish team, it's evident that it really is like a family—minus the screaming most of us have when we spend too much time with relatives. "There is never any negative friction between us," he confirms. "I think that is what keeps our cast bonded."
See Also
'Grey's' is about to hit its 300th episode.
For Junior, however, things aren't exactly so peachy, especially now that he—like his portrayer—is growing up.
"He is getting older, coming into his own, he has a steady girlfriend," notes Scribner. "He is learning to say no to his parents and become his own man. And that definitely starts changing his relationship with Dre."
Things should get even trickier in Wednesday night's episode when Junior gets kicked out of the swanky Valley Glen Prep and winds up being sent to public school, a development his father can't exactly deal with. Could this end up derailing Junior's college future?
"Junior's school situation, we are not completely sure what he will be doing for college," hints Scribner, a far cry from the awkward nerd we first met when the series launched. "Mostly because the writers haven't written that far in advance and when they do, they don't tell us what they're thinking. So who knows? But I can tell you, whatever they come up with, it's going to be pretty tight!"
black-ish, Tuesdays, 9:30/8:30c, ABC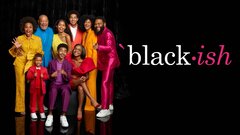 Powered by