Boyz II Men Join Fox Musical 'Grease: Live' Cast
Grease: Live has found its three teen angels.
R&B group Boyz II Men, who exploded onto the music scene in the 1990s with hits such as "End of the Road" and "I'll Make Love To You," will cameo on Fox's live musical event as Teen Angel. Members Nathan Morris, Shawn Stockman and Wayna Morris will perform the memorable song "Beauty School Dropout" in the role that was first made famous by Frankie Avalon in the 1978 film.
Boyz II Men is the latest name to join an all-star cast of singers and performers, including Dancing With the Stars' Julianne Hough (Sandy), Graceland's Aaron Tveit (Danny Zuko), High School Musical's Vanessa Hudgens (Rizzo) and pop superstar Carly Rae Jepsen (Frenchy).
Grease: Live airs Sunday, January 31 at 7/6c on Fox.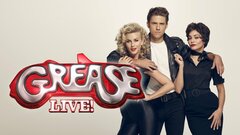 Powered by