Ryan Seacrest: 'American Idol''s Biggest Star is Carrie Underwood, Not Kelly Clarkson Seacrest didn't hesitate to answer this morning when asked by a Today show panel that included Carson Daly who, in his opinion, was the biggest star to come out of the Fox franchise. Carrie Underwood is the biggest star, Seacrest said. When asked about Kelly Clarkson, Seacrest responded: "Kelly too, but, you know, I was just on New Year's with Carrie, and she's just a superstar. She really is. So I take Carrie."
The UFC fighter will make her Saturday Night Live debut on Jan. 23.
The Guns N' Roses frontman was rumored to be reuniting with Slash on tonight's show.
Meyers says his staff took a break from bingeing on the Netflix true-crime series to make Making a Talk Show Host. PLUS: Juror tells Today that Steven Avery was framed, and the prosecutor accuses Making a Murderer of omitting crucial facts.
On Monday, Clinton will appear in The Ellen DeGeneres Show studio for the first time since April 2008. Clinton appeared on Ellen's show in September when it was filmed in New York. PLUS: Bernie Sanders makes his second Nightly Show appearance tonight with Larry Wilmore.
Noah recapped the holiday news as part of what appears to be a format change. Noah did eventually return to his desk. PLUS: Listen to Noah's new Timbaland-produced version of the Daily Show theme song.
The Elizabeth Hurley drama has been renewed in advance of its Season 2 finale.
For her Netflix series Chelsea Does, Handler confronted her fear of technology.
"I said the name that was on the card. When I walked off, everything was cool…and then, after that, all hell broke loose," Harvey said on The Steve Harvey Morning Show. "All I heard was people say, 'That's the wrong name'…and all I hear is confusion backstage."
The Big Bang Theory star and diehard Bachelor fan found it "BS" that the lines were closed when she attempted to call in last night.
He'll guest as a guitar salesman, while she'll of course play a tattoo artist.
As a Christmas present, Kaling received a rap sheet of all of Mindy Lahiri's offscreen and onscreen crimes.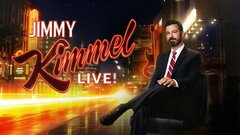 Powered by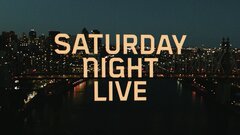 Powered by