Enter to Win 'Mr. Robot' Season 1 on Blu-ray
Hello, friend. Still haven't watched USA's critically-acclaimed tech thriller, Mr. Robot? Then this is the sweepstakes for you. Follow Elliot and his gang of hackers as they attempt to bring down corporate America and enter into a world of intrigue, drama and murder.
So, are you ready to join fsociety? We only have three Blu-ray sets to give away, so enter now. And don't forget to share this sweeps on Facebook and Twitter! Every time one of your friends enters, you'll get a bonus entry of your own.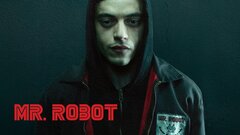 Powered by