'Twice Upon a Time': Peter Capaldi's 'Doctor Who' Swan Song to Screen in Movie Theaters
The Doctor Who Christmas specials have become annual favorites for Whovians, but this year's will be especially memorable for fans as it marks Peter Capaldi's final performance as the Twelfth Doctor. The special, Doctor Who: Twice Upon a Time, can be seen in the United States on BBC America on Christmas Day, December 25, at 9/8c.
Of course, if you find the small screen too confining for an episode of this magnitude, don't worry—Fathom Events has announced that this epic finale to the Peter Capaldi era will also be screened in movie theaters nationwide for one night only on Wednesday, December 27, at 7pm local time.
And Twice Upon a Time indeed sounds epic. Along with Capaldi, David Bradley returns to reprise his role as the First Doctor (Bradley portrayed actor William Hartnell, who originally portrayed the First Doctor, in the docudrama An Adventure in Space and Time). Also returning for this special is Pearl Mackie as Bill Potts, the Doctor's Companion. Mark Gatiss will co-star as a World War I soldier, known so far only as The Captain.
On top of all that, Twice Upon a Time will also introduce the Thirteenth Doctor, who is portrayed by Jodie Whittaker, the first woman to assume this iconic role.
According to Fathom, the movie-theater screenings will include elements not seen on television, including two exclusive bonus pieces that take audiences behind the scenes of the holiday special and celebrate the tenures of Peter Capaldi as the Doctor and Steven Moffat as showrunner and lead writer.
As for any cosplaying you may want to do at a screening? Fathom says it is generally cool with fans attending in costume, but does add that for safety's sake, "masks, face-concealing makeup, fake weapons as well as any costume that conceals what you are carrying, your natural body shape or face are strictly prohibited."
For more details on the Fathom screenings, including finding out if theaters in your area are participating and to buy tickets, visit FathomEvents.com.
Doctor Who: Twice Upon a Time airs on television Monday, Dec. 25, at 9/8c on BBC America. It airs on the big screen at various theaters nationwide on Wednesday, Dec. 27, at 7pm local time.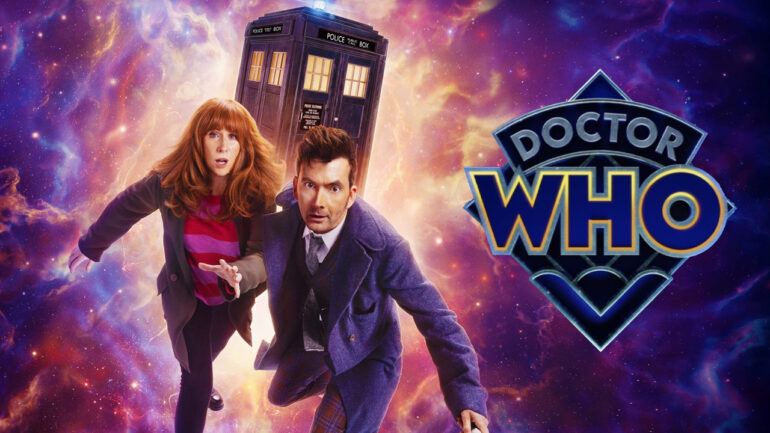 Powered by