What's On: A 'Gifted' rescue attempt, 'Simpsons' Halloween marathons, 'Good Doctor'
The Gifted (9/8c, Fox): Maintaining momentum a month into its run, Marvel's fugitive thriller stages an exciting rescue attempt when Reed (Stephen Moyer) and Lorna "Call Me Polaris" (Emma Dumont) are being transported to a relocation facility—the sort of place mutants and accomplices go and are never heard from again. Marcos/Eclipse (Sean Teale) goes to a very dark place to get intel, siblings Andy (Percy Hynes White) and Lauren (Natalie Alyn Lind) learn they work better in unison, and Clarice/Blink (Jamie Chung) is still wrestling with implanted sex dreams about Johnny/Thunderbird (Blair Redford), the object of several people's desire. What none of them expect is a secret weapon Sentinel Services has at their disposal.
The Simpsons "Treehouse of Horror" Marathon (6 pm/5c, FXX): If Sunday's hilarious Halloween trilogy—the 28th in a long and proud tradition—only whetted your appetite for The Simpsons' enduring brand of parody, FXX obliges with a weeklong celebration of the "Treehouse of Horror" franchise. Each night (skipping Saturday) through Halloween, themed marathons will air, culminating in a 13-hour blitz on Halloween day and night, ending at midnight. First up: a salute to those drooling space aliens Kang and Kodos, with 12 vintage episodes (ranging from seasons 2 through 26) airing through midnight.
The Good Doctor (10/9c, ABC): The fall's breakout hit hits an emotional nerve when Dr. Shaun Murphy (Freddie Highmore) meets a patient who looks just like his beloved late brother, Steve. This triggers flashbacks to when young Shaun first realized his parents were keeping his diagnosis from him.
Playing Games: Don't adjust your volume. The Noise (7/6c), a new kid-oriented game show on Universal Kids (formerly Sprout), asks its young contestants to complete tasks like opening a bag of chips as quietly as possible, while a "Noise-O-Meter" listens in. … And you might want to reach for the mute button when VH1 launches Scared Famous (9/8c), hosted by rapper Redman, in which a cast of reality-show "stars" moves into a Savannah, Georgia, mansion, where they're spooked by scenarios from recent horror movies. Really want to scare exhibitionists like these? Threaten to remove the cameras.
Inside Monday TV: The learning process never ends on CBS's The Big Bang Theory (8/7c), with Penny (Kaley Cuoco) and Leonard (Johnny Galecki) thinking they've found a new method of dealing with Sheldon (Jim Parsons). … Guest judge Shania Twain performs on ABC's Dancing With the Stars (8/7c), as the remaining couples dance to music made famous at the movies. … 24's Carlos Bernard guests on The CW's Supergirl (8/7c) as Maggie's (Floriana Lima) estranged father, who's invited to her and Alex's (Chyler Leigh) wedding shower, thrown by Eliza (original Supergirl Helen Slater). … Family ties also figure on CBS's Me, Myself & I (8:30/7:30c), when the middle Alex (Bobby Moynihan) considers seeking out his biological father while helping his daughter with a family tree project. … Stream this: Acorn TV presents the second season of Scandinavian hit thriller Black Widows, which ABC is developing as a possible series. It follows the macabre exploits of three best friends who conspired to kill their husbands. Sounds like it could be the next Mistresses.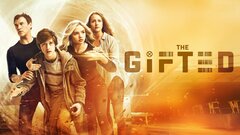 Powered by