What's Worth Watching: 'New Girl', 'Grandfathered', and 'Brooklyn Nine-Nine' on Fox
New Girl, "Big Mama C" (Tuesday, Jan. 5, 8/7c, Fox)
Now that the atrocious Scream Queens has slashed its last victim, Fox can get back to what it does best on Tuesdays: feel-good comedy that doesn't trigger the gag reflex. Welcome back New Girl to a lineup that now includes a transplanted Brooklyn Nine-Nine (9/8c), sandwiched by fall critical faves Grandfathered and The Grinder. As New Girl opens its fifth season, Jess & Co. have more cause to celebrate, with Schmidt (Max Greenfield) preparing for "the most important night in my hair's life:" his engagement party to Cece (Hannah Simone), which may or may not be ruined when Cece's demanding mother (Anna George) is secretly invited by well-meaning Jess (Zooey Deschanel). Worth attending if only for the Bollywood dance number.
Elsewhere in the Fox lineup, Dr. Phil guests on Grandfathered (8:30/7:30c) as a physician who gives a neurotic Jimmy (John Stamos) his first physical in decades. ("A doctor? In the Valley?") … On Brooklyn Nine-Nine, Boyle (Joe Lo Truglio) is caught between his new girlfriend (24's Mary Lynn Rajskub) and ex-wife (Kathryn Hahn, most recently of Transparent). … And there's an "Olyphant in the Room"—a wonderfully punny episode title—on The Grinder (9:30/8:30c), as in Timothy Olyphant, the new TV "Grinder" who has not only stolen Dean's (Rob Lowe) place on TV, he now makes a move on Dean's unrequited crush, Claire (Natalie Morales).
DOCU DRAMA: PBS's peerless Frontline returns with a news-making study of Netanyahu at War (9/8c, check local listings at pbs.org), a two-hour documentary by veteran producer Michael Kirk that examines Israeli prime minister Benjamin Netanyahu's rise to prominence and his relationships with U.S. presidents, none more contentious than his rift with President Obama over the Iran nuclear deal.
The hottest trend in docu-filmmaking is the true-crime series (HBO's The Jinx, Netflix's Making a Murderer), and Discovery weighs in with Killing Fields (10/9c), from Homicide: Life on the Street's Tom Fontana and Barry Levinson. The series follows Louisiana detective Rodie Sanchez, who comes out of retirement to look into a cold case from 1997 involving the unsolved murder of an LSU grad student.
STAR POWER: Recurring guest-star (and executive producer) Bradley Cooper returns to CBS's Limitless (10/9c) in his film role of now-Senator Edward Morra. After Morra survives an assassination attempt, Brian (Jake McDorman) is ordered to sabotage the FBI investigation to cover up his secret mentor's use of NZT. Bringing back Cooper is one way to call attention to an unexpectedly enjoyable procedural that was one of the surprise sleeper hits of the fall.
INSIDE TUESDAY TV: PBS's Finding Your Roots With Henry Louis Gates, Jr. is back for a third season of celebrity genealogy (8/7c, check local listings at pbs.org), having weathered unexpected blowback last year when it was discovered Gates had agreed to whitewash Ben Affleck's family history, which included slave owners. Perhaps that's why the first episode addresses the issue of slavery head-on in tracking the personal histories of Modern Family's Ty Burrell, artist Kara Walker and political organizer Donna Brazile. … Don't call her Zoe-sha. Brandy Norwood stars in and co-executive produces the new BET comedy Zoe Ever After (10/9c), playing single-mom Zoe Moon, a would-be cosmetics entrepreneur learning to live apart from her famous ex, a boxer (Dorian Messick). It's followed by the season opener of the raucous reality-com Real Husbands of Hollywood (10:30/9:30c), in which Kevin Hart and Nick Cannon (spoofing themselves) fight over who'll get the last star left on the Hollywood Walk of Fame. … Missed The Sing-Off this holiday season? Lifetime goes behind the scenes of high school a cappella competitions in Pitch Slapped (10/9c), profiling cross-town rival teams from New Jersey.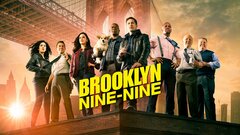 Powered by