TNT Adds Michelle Dockery's 'Good Behavior' and Ellen Barkin's 'Animal Kingdom' to Its 2016 Lineup
Get ready for two new crime dramas: TNT has officially ordered 10 episodes each of Good Behavior and Animal Kingdom, which will go into production early next year and premiere later.
Good Behavior
Good Behavior is the newest vehicle for Downton Abbey's prickly English rose, Michelle Dockery. The actress plays Letty Dobesh, a con artist and thief who's looking to reconnect with her 10-year-old son, after being released from prison. But instead of an easygoing life, Dobesh finds herself entangled with a hitman (Juan Diego Botto, Ismael) when she goes out of her way to stop him from killing someone. Also helping Dobesh wade through her messy life are her mom, Estelle (Lusia Strus, Wayward Pines), and her substance-abuse counselor, Christian (Terry Kinney, Show Me a Hero).
Animal Kingdom
As for Animal Kingdom, based on the 2010 movie of the same name, Ellen Barkin (Ocean's 13) stars as Janine "Smurf" Cody, the tough-as-nails matriarch of a crime family located in a SoCal beach town. But things get thrown for a loop when Smurf's 17-year-old grandson, Joshua "J" Cody (Finn Cole, Peaky Blinders), joins the family after his mother dies from a drug overdose.
Other members in the Cody family include oldest son Pope (Shawn Hatosy, Southland), middle son Craig (Ben Robson, Vikings) and youngest song Deran (Jake Weary, Pretty Little Liars). Filling out the rest of the ensemble are: Scott Speedman (Felicity) as Baz, Smurf's right-hand business man; Molly Gordon (Love the Coopers) as Nicky, J's gilfriend; and Daniella Alonso (Revolution) as Baz's baby mama.
Speaking about the two new shows, Sarah Aubrey, executive vice president of original programming, said, "We believe audiences will love watching Michelle Dockery trade in her manners for the life of a sexy, complex ex-con in Good Behavior and Ellen Barkin and Scott Speedman command an unruly family of criminals and adrenaline junkies in Animal Kingdom."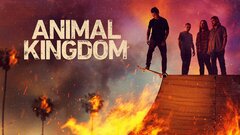 Powered by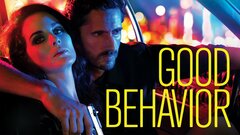 Powered by