Late Night TV Breaks Into YouTube's Top Trending Videos of 2015
YouTube's list of the top trending videos of 2015, released today, has all the usual hallmarks of viral content and internet culture: dancing babies, pranks by goofy man-children, tear-jerking social messages. But for the first time, it also has a whole lot of TV, with recurring segments from late-night talk shows —Jimmy Fallon's Lip Sync Battle, James Corden's Carpool Karaoke and Jimmy Kimmel's Mean Tweets—taking three of the top 10 spots.
The rankings aren't strictly based on views (although the streaming site says we spent more than 25 million hours watching these 10 videos alone); instead, the folks at Google also factor in buzz — shares, comments and more. The number one spot went to pint-sized dancer Heaven King doing her best nae nae to Silento's "Watch Me"; the tiny dancer achieved viral fame on her own in 2013, but a string of appearances on The Ellen DeGeneres Show since then has raised her profile. Here's YouTube's full list:
1. Silento- Watch Me (Whip/Nae Nae) #WatchMeDanceOn
2. Clash of Clans: Revenge (Official Super Bowl TV Commercial)
3. Crazy Plastic Ball PRANK!!
4. Love Has No Labels | Diversity & Inclusion | Ad Council
5. Lip Sync Battle with Will Ferrell, Kevin Hart and Jimmy Fallon
6. Justin Bieber Carpool Karaoke
7. 6ft Man in 6ft Giant Water Balloon – 4K – The Slow Mo Guys
8. Golden boy Calum Scott hits the right note | Audition Week 1 | Britain's Got Talent 2015
9. Dover Police DashCam Confessional (Shake it Off)
10. Mean Tweets – President Obama Edition
Television hasn't had much presence on lists from years past, except for a couple of clips from music competition shows. But the landscape of late night has been evolving in recent years, from a focus on opening monologues and behind-the-desk interviews to an emphasis on we-hope-this-goes-viral videos featuring games, celebrity cameos and sketches aimed at winning not just nighttime ratings but next-day attention. Before he retired from Late Night earlier this year, David Letterman told Rolling Stone that his lack of viral know-how was "a weakness of the show. I hear about things going viral, and I think, 'How do you do that?'"
Since Fallon took over The Tonight Show in 2014, social media-friendly snippets have become a key component of his success. His recurring Lip Sync Battle segments have spun off into their own show. The one that made YouTube's 2015 list includes Will Ferrell imitating Beyonce, and Kevin Hart taking on Katy Perry:
https://www.youtube.com/watch?v=HvRypx1lbR4
Jimmy Kimmel Live! has been courting YouTube clicks since the days of "I'm F–king Matt Damon." And he's had consistent wins with his Mean Tweets series, in which famous people read out loud the horrible things strangers said about them on Twitter. The biggest hit this year included POTUS himself:
James Corden's Carpool Karaoke series has helped the host find an audience in his first year with The Late Late Show, but it took Justin Bieber's star power to push him into the top
Networks are still sorting out how to translate YouTube success into dollars. But it seems that late night TV's efforts to lure eyeballs and engagement after the shows air are gaining ground.
Meanwhile, along with the list of top trending videos of the year, YouTube today debuts its Trending Tab aggregation feature, which will pull in videos with the most views, alongside those seeing a spike in newsworthiness or general about-to-go-viral buzz.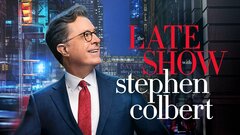 Powered by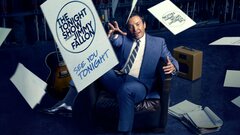 Powered by