'The Bachelor's Season 20 Bachelorettes Will Include Twins and a 'Chicken Enthusiast'
Two words, Bachelornation: Chicken enthusiast.
That is how one of the women vying for Ben Higgins' heart is described in ABC's rundown of The Bachelor's new season. And it is all we need to know that this is a "record series" DVR must.
Every edition brings us some sort of repackaged crazy and from the rundown of the upcoming 20th installment, it looks like we're in for a high-drama buffet. Among the 28 ladies listed in the release are:
Jami, a 23-year-old Canadian bartender and bud of Ben's ex, Kaitlyn Bristowe.
A 25-year-old realtor named Lace who scores the season's first kiss before the limos are even out of the driveway despite being named after a headliner at Uncle Touchy's Pervporium.
22-year-old twins Emily and Haley. Eww.
Maegan, a 30-year-old cowgirl who arrives with a tiny horse. Also eww.
Joelle (aka "Jo Jo"), another real-estate agent who should know that 24 is too old to be showing up in a unicorn mask.
Becca, the virginal 26-year-old chiropractor's assistant from Chris Soules' season. No word on whether she's still unsullied.
Amber, the 30-year-old bartender who appeared on this summer's Bachelor in Paradise following her 3-episode run as one of Soules' other cast-offs.
There is also a graphic designer, a war vet, an event planner, a news anchor, a couple sales types and teachers (as usual), a very flirty dentist, one jobless hottie and, of course, our poultry fan.
As the January 4, 2016 premiere nears, the promos have been touting the perfection of Ben, the 26-year-old software sales hunk from Wisconsin. But y'all know that once the cocktail parties kickoff, it's all about these women and how they handle the group dates, mean-girl maneuverings and the ever-looming threat of someone not being there to either make friends or for the right reason.
And that is why we always come back, you beautiful bastar…um, Bachelor.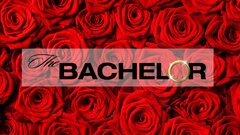 Powered by