CBS Announces Midseason Plans: Comedies, 'Criminal Minds' Spinoff to Wednesday Nights
CBS is taking on ABC's Wednesday night comedy block–at least for a month.
The network, which now airs no comedies on Monday for the first time since the network launched in the late 1940s, is instead bringing the laughs to Wednesday. Beginning Jan. 6, 2 Broke Girls will air Wednesdays at 8/7c, followed by the sixth season premiere of Mike & Molly. (The People's Choice Awards also airs that night, at 9/8c.)
2 Broke Girls and Mike & Molly are serving as a Wednesday 8/7c bridge until Feb. 17, when Survivor returns for its 32nd edition. (It's still TBD where 2 Broke and Molly will end up after that.) With 2 Broke Girls moving to Wednesdays, the new Jane Lynch comedy Angel from Hell will premiere on Thursday, Jan. 7 at 9:30/8:30c.
Also on Wednesdays, Criminal Minds stays put at 9/8c, but at 10/9c, Code Black will complete its freshman season on Feb. 24. The following week, on March 2, the spinoff Criminal Minds: Beyond Borders will premiere.
Meanwhile, reality series Undercover Boss returns for its 7th edition on Sunday, Dec. 20 at 8:30/7:30c (and 8 PT) behind a football doubleheader, and will continue on Sunday, Dec. 27 and Sunday, Jan. 3 as well. The show then moves to Fridays at 8/7c on Jan. 8 (serving as a bridge between Amazing Race seasons). The Amazing Race then returns on Friday, Feb. 12 at 8/7c for its 28th edition.
Later in the spring, after Life in Pieces completes its first year run, the sophomore season of The Odd Couple premieres on Thursday, April 7 at 8:30/7:30c.
As for Person of Interest, stay tuned: CBS will announce more schedule changes (including new homes for POI, 2 Broke Girls and Mike & Molly) at a later date.
Here's how it all stacks up, per CBS:
CBS Sunday Dec. 20 (Football Doubleheader)
8:30/7:30c/8 PT: UNDERCOVER BOSS (7th Season Premiere)
CBS Sunday, Dec. 27
8/7c: UNDERCOVER BOSS
CBS Sunday, Jan. 3 (Football Doubleheader)
8:30/7:30c/8 PT: UNDERCOVER BOSS
CBS Wednesday, Jan. 6
8/7c: 2 BROKE GIRLS (New Time Period)
8:30/7:30c: MIKE & MOLLY (6th Season Premiere)
9/8c: PEOPLE'S CHOICE AWARDS
CBS Thursday, Effective Jan. 7
8/7c: THE BIG BANG THEORY
8:30/7:30c: LIFE IN PIECES
9/8c: MOM
9:30/8:30c: ANGEL FROM HELL (Series Premiere)
10/9c: ELEMENTARY
CBS Friday, Effective Jan. 8
8/7c: UNDERCOVER BOSS (Time Period Premiere)
9/8c: HAWAII FIVE-0
10/9c: BLUE BLOODS
CBS Wednesday, Effective Jan. 13
8/7c: 2 BROKE GIRLS
8:30/7:30c: MIKE & MOLLY
9/8c: CRIMINAL MINDS
10/9c: CODE BLACK
CBS Friday, Effective Feb. 12
8/7c: THE AMAZING RACE (28th Season Premiere)
9/8c: HAWAII FIVE-0
10/9c: BLUE BLOODS
CBS Wednesday, Feb. 17
8/7c: SURVIVOR (32nd Season Premiere)
CBS Wednesday, Feb. 24
8/7c: SURVIVOR
9/8c: CRIMINAL MINDS
10/9c: CODE BLACK (Season Finale)
CBS Wednesday, Effective March 2
8/7c: SURVIVOR
9/8c: CRIMINAL MINDS
10/9c: CRIMINAL MINDS: BEYOND BORDERS (Series Premiere)
CBS Thursday, Effective April 7
8/7c: THE BIG BANG THEORY
8:30/7:30c THE ODD COUPLE (2nd Season Premiere)
9/8c: MOM
9:30/8:30c: ANGEL FROM HELL
10/9c: ELEMENTARY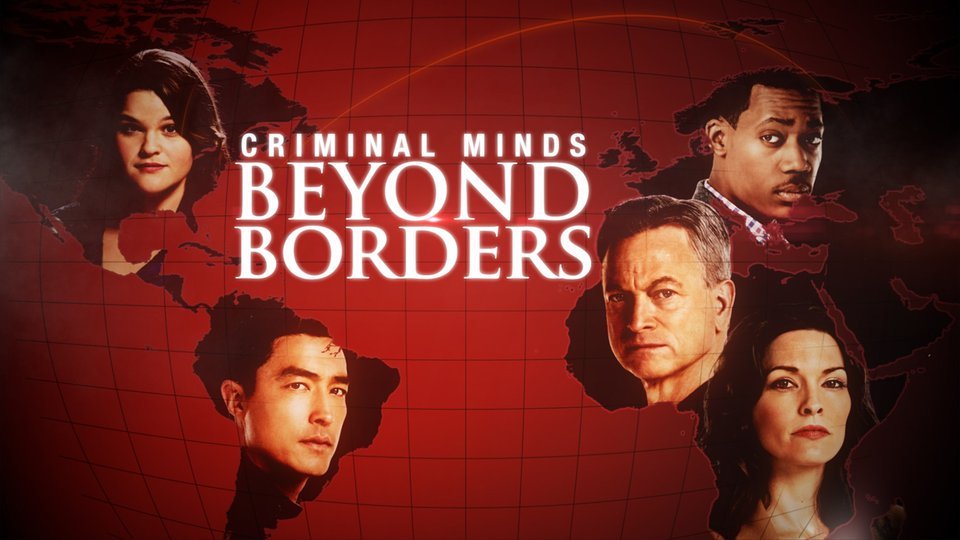 Powered by