Superman to Visit 'Supergirl', as a Boy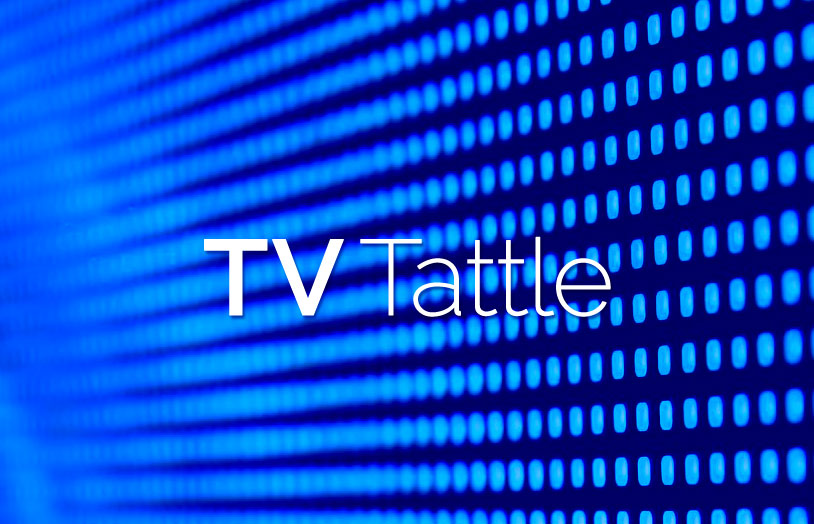 CW is seeking a 13-year-old actor with "future leading man looks" to play the young Kal-El, according to TV Line. He'll first appear in the season's 13th episode.
New York City's Metropolitan Transportation Authority decided to pull the ads because of pressure from the local government, Deadline reports. Amazon, meanwhile, had no regrets for creating the controversial ad campaign, according to a spokesman.
Kimmel will be joined by Bono, Scarlett Johansson and possibly arch-enemy Matt Damon for the Dec. 1 special episode that will benefit the RED charity. PLUS: Which One Direction member put his hand on Kimmel's butt?
The cast hand jives in this promo for the Jan. 31 live event.
Check out the five posters for the upcoming comedy, including one with an empty toilet role.
"Spanish is a beautiful language, but not in the mouth of Sheldon Cooper," says Change.org petition-backer Yadira V.M. of Mexico, who would rather listen to the English version while reading subtitles. PLUS: Kaley Cuoco got a large butterfly tattoo to cover up her wedding date tattoo.
According to Jalopnik, Fiat has shown the Sheen ad several times, but not in public. Now, the company won't even admit it exists.
Fated will revolve around a sex scandal connecting the university's president and head football coach, who are brothers.
The Late Night host corrected Palin on how the Syrian refugee vetting process works without looking like a jerk.
Amandes will reunite with Everwood creator and Arrow boss Greg Berlanti playing the criminal mastermind also known as Noah Kuttler.
Damon Lindelof's HBO drama, says Maureen Ryan, "has figured out this tricky balance between what we want as viewers and what we need as human beings: It may be the greatest example of how as show can leave behind most conventions of commercial television while deploying the TV tools it needs with consummate skill. This season, it's filled with archetypes and strange images and primal moments, but it's never, ever a slog."
Bourdain says of his feud with the Food Network star: "I tell jokes about people sometimes."
Including: "Jason Street Recites a Motivational Speech to Jason Street."
The new correspondents are subpar, says Sarah Burris. And Trevor Noah "seems too unsure of himself to let the gestures and silliness fly. It's as if he has impostor syndrome and won't try new things for fear of failure. Even his deadpan is off."
A lot of new TV shows, particularly those on streaming services, seem to care more about the season-long arc than individual episodes, says Alan Sepinwall. "But," he adds, "when the story's not quite there, then those formless blobs intended as episodes become a real drag: necessary viewing to understand the overall plot, but not interesting viewing in the meantime, even as part of a day-long binge."
The AMC series could lose viewers if it doesn't learn from the "Glennbiguity" of the past few weeks.
"The truly radical thing about this season of Jane the Virgin," says Kathryn VanArendonk, "has been how much of these first episodes have been about the unavoidable, unglamorous, and absolutely life-consuming physical reality of new motherhood. Jane Villanueva uses a breast pump. Frequently. She worries about her milk supply. Her body does not bounce back instantly. She is exhausted, and her baby's presence is a new constant in her life."
Creator Mara Brock Akil says she's intentionally kept her title character single. "The working title of this was Single Black Female, because sometimes we're reduced to those three words," she says.
Pretty Little Liars returns Jan. 12, followed by the debut of Shadowhunters.
Pre-Thanksgiving Christmas specials include History channel's Christmas Through the Decades and Hallmark Channel's Once Upon a Holiday, both airing on Thanksgiving Eve. PLUS: Here's a Christmas TV specials calendar.
HBO bosses reflect on a game-changing year, from The Jinx to Game of Thrones and Veep conquering the Emmys to the launch of HBO Now to acquiring Sesame Street and signing Bill Simmons and Jon Stewart.
Co-creator and showrunner Derek Haas talks about working under the Dick Wolf empire.
Documentarian Ric Burns tells the Pilgrims' story tonight on American Experience.
Shum and his longtime girlfriend, actress Shelby Rabara, tied the knot over the weekend.