What's Worth Watching: 'Top Chef' on Bravo for Wednesday, December 2
Top Chef, "Stop the Presses" (Wednesday, Dec. 2, 10/9c, Bravo)
I admit I got a little fed up with Top Chef when the Emmy-winning cooking competition began to spin off with Masters, Just Desserts and Duels (and possibly other) versions, seemingly never giving us a chance to digest between seasons. I've sat out a few cycles, but after watching the enjoyable and expanded (to 75 minutes) 13th-season premiere, the first of a two-part opener that brings the show back to California (where it all began back in 2006), I think I've got my appetite back.
The moment that convinced me: When host/judge Padma Lakshmi observes a particularly sloppy chef in action and offers the sage advice: "If you put a spoon in your mouth, don't put it in my food." The personalities instantly pop, including the cocky Phillip, who's apparently a cooking-show addict, having appeared—and, he says, won—on episodes of Chopped, Cutthroat Kitchen and Guy's Grocery Games. (Shouldn't there be a limit to this sort of exposure?) The cast includes one former contestant—Grayson Schmitz, from season 9 (the Texas season, which may have been the last one I watched)—and a handful of James Beard Award nominees, which means there's a lot of confidence in the kitchen this year. Seems fitting, given the tough nature of the challenges right off the bat.
The season opens in Los Angeles (with future stops hitting California hot spots including Palm Springs, Santa Barbara, San Diego and final destination San Francisco, the first season's setting), and after a classic mise-en-scene Quickfire challenge to determine immunity, the chef-testants are tasked to serve up a signature dish at an outdoor food festival for 200 critics and bloggers. Not so easy peasy. The series continues on Thursday, in Top Chef's regular 10/9c time period, with the remaining chefs teaming up to create four distinct pop-up restaurants within a day, themed to represent Mexican, Persian, Korean and vegan cultures. You can almost taste the tension. At its best, Top Chef is among the most delicious of reality competitions.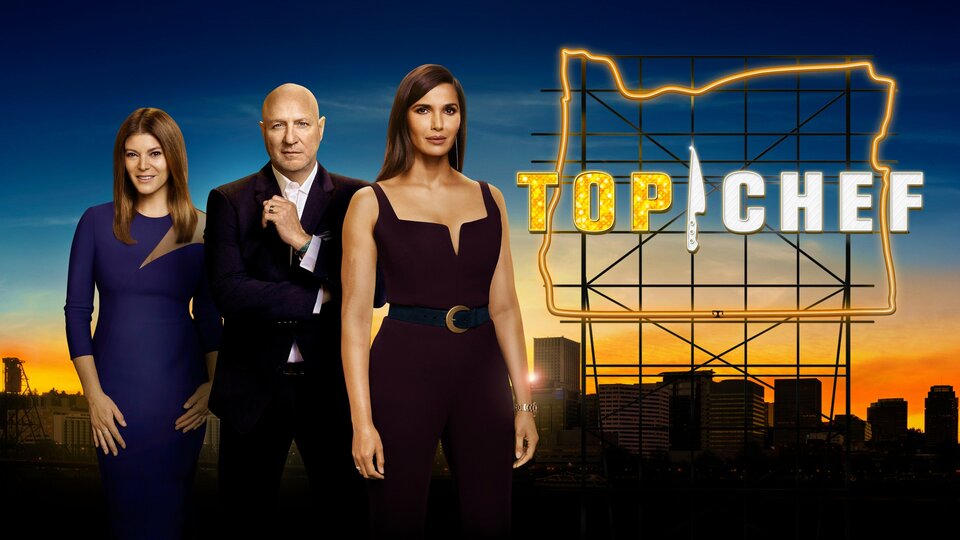 Powered by