Padma Lakshmi Soaks Up California on the Newest Season of 'Top Chef'
To fire up Season 13, Top Chef is hitting the road and trekking across California to explore the state's eclectic culinary identity. We caught up with the show's longtime host, Padma Lakshmi, to see how things pan out.
How do you keep the series fresh 13 seasons in?
Not since the Texas season have we been in more than one city. But this was different. We were really on a road trip, up and down the Pacific Coast Highway: San Diego and Palm Springs and San Francisco and Santa Barbara and Los Angeles twice. So it really did feel like this gypsy caravan, which was fun. Exhausting, but fun.
What was your favorite challenge?
The contestants have to cater a wedding in Palm Springs. We married 25 couples. I got ordained and performed the ceremony. It was just wonderful. And it brought out a lot of personal stories from the chefs. I try to get to know them only through their food, because when you go to a restaurant, you don't care whether the chef has had an argument with his wife. But it was still nice to hear [the stories] after you spend so many hours watching them get put through the ringer.
In the premiere, some of the contestants prepare the same dish. After all these years, is there anything you never want to eat again?
A couple of seasons ago, it was scallops. Everyone needed to make scallops. I don't know if there was a sale that particular season on an ingredient. But I'll eat anything.
Even fast food?
I'm not a snob about that. I love that kind of food too; I just try to limit it. [But this] season, it got a little obnoxious. Driving from one location to the next, there was a moment where I had, like, three In-N-Out burgers in 10 days, and I was like, "OK, this is too much." [Laughs]
Top Chef, Season premiere, Wednesday, Dec. 2, 10/9c, Bravo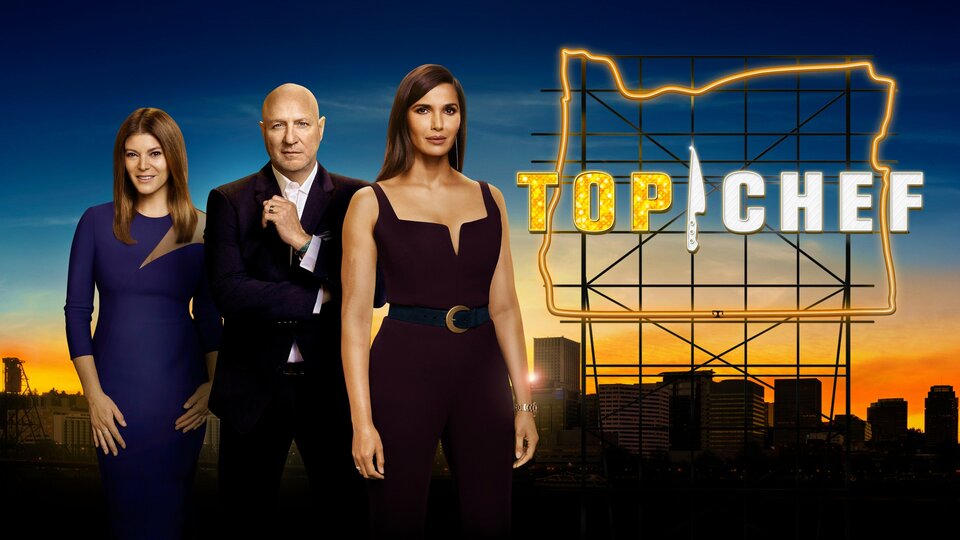 Powered by