'Grey's Anatomy': 5 Things You Should Know About Abigail Spencer
Mitch Haaseth/ABC
GREY'S ANATOMY - ABIGAIL SPENCER
Coming back from the dead is kind of her thing. Abigail Spencer stars in the NBC sci-fi series Timeless—returning in 2018 after cancellation and a sudden reprieve. She's also doing a guest arc on Grey's Anatomy as trauma surgeon Megan Hunt, who was believed to have been killed many years ago in a Middle East helicopter crash. Here's a primer.
1. She's having an out-of-body experience.
"I was obsessed with Grey's Anatomy when it hit the air," Spencer says. "There's a scene in my second episode where Megan is in her hospital bed surrounded by Bailey [Chandra Wilson], Richard [James Pickens Jr.] and Meredith [Ellen Pompeo]. Legends! The 23-year-old version of me was freaking out."
2. She's not into cattiness—on-screen or off.
Megan and Meredith genuinely like each other even though they both have the hots for heart doc Nathan (Martin Henderson). "These women are not cheapening themselves. They're in a love triangle acting like reasonable adults," she says. "Imagine that!"
See Also
Which doctor is leaving Grey Sloan Memorial Hospital?
3. She still can't believe Timeless is returning.
"It's a miracle," she says. "We were crucified by NBC and literally three days later the network resurrected us. And it's all because of the fans."
4. She was timeless even before Timeless.
"Total strangers would stop me on the street and tell me, 'You should be on Mad Men!'" says Spencer, who eventually joined the 1960s-era series as Don Draper's schoolteacher paramour Suzanne Farrell. "Apparently, I look better in the past."
5. Live With Regis and Kathie Lee was her ticket to fame.
Spencer was still a teen when she attended a taping of the morning hit, during which she gabbed on camera with Gifford. An All My Children casting exec spotted her and Spencer was soon playing sexually inexperienced babysitter Becca Tyree from backwoods Pigeon Hollow. "That story was my mother's idea," jokes Spencer. "She was like, 'You better make my daughter a virgin!' She was not ready to lose her baby."
Grey's Anatomy, Thursday, Oct. 26, 8/7c, ABC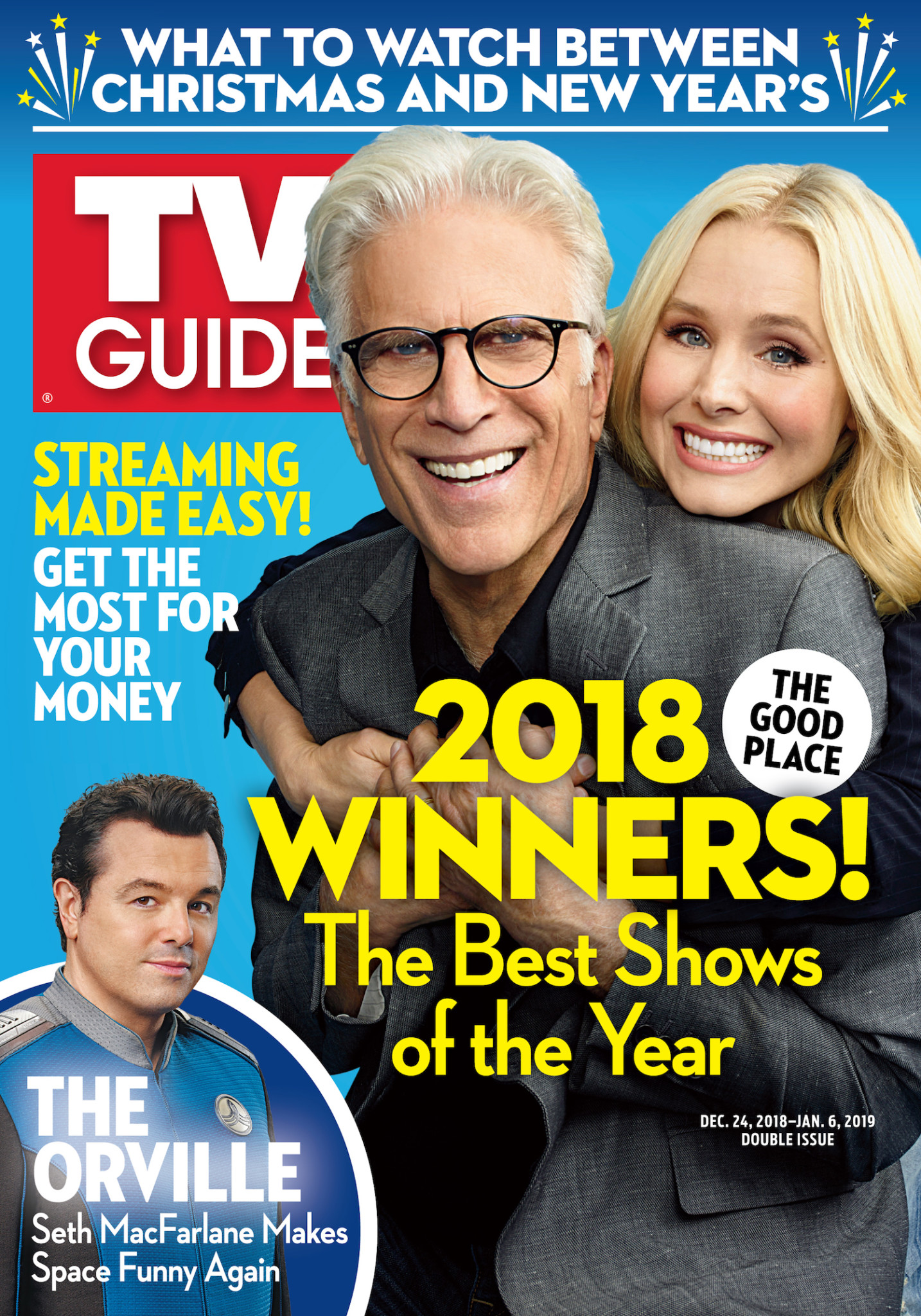 This article also appeared in the Oct. 16-29 issue of TV Guide Magazine.