Is Someone Finally Coming to FP Jones' Defense on 'Riverdale'?
Things are finally starting to look up for Riverdale's FP Jones (Skeet Ulrich). The ne'er-do-well gang member—still sitting in jail for his role in high school student Jason Blossom's murder—gets some support in tonight's episode when a surprising character takes the stand in his defense. FP may be morally ambiguous, but as Ulrich explains, "He doesn't have the means others have, and he's had to do nefarious things to make ends meet. I've always said the gist of FP is that sometimes good people do bad things for the right reasons."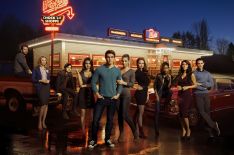 See Also
Did Veronica Lodge make that snarky insult, or was it Cheryl Blossom? Take this quiz to find out!
Should he finally become a free man, though, Ulrich warns that prison may not have inspired his troubled character to turn over a new leaf entirely. Especially once FP realizes that his estranged son, Jughead (Cole Sprouse), could be caught up in some shady gang-related business of his own. "There is a bit of redemption and a bit of retribution involved in FP's future," the Scream vet hints. "And there's a lot of darkness from the past that comes up. So how he changes remains to be seen."
Riverdale, Wednesday, Oct. 18, 8/7c, The CW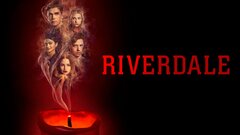 Powered by