Cheryl Burke Teases How She's 'Strict' and 'Mean' on 'Dance Moms'
Dance Moms' Abby Lee Dance Company has always thrived on a healthy dose of chaos. After all, what would the place be without thrown ballet slippers, screaming stage moms and crushed dreams?
But the atmosphere in the studio has been a little too frantic lately, thanks to a revolving door of coaches subbing for the very…ahem…vocal owner Abby Lee Miller, who's serving a yearlong prison sentence for tax fraud.
Finally, the ALDC gets a little stability when Dancing With the Stars pro Cheryl Burke steps up to replace Lee for the rest of the season. Just don't confuse stable with boring. "It's nerve-racking to think people are going to assume I'm not as entertaining as Abby because I don't yell," Burke says. "But as people saw on DWTS, I'm strict and stern. I'll get the best out of the girls, just in a different way."
Dance Moms, Tuesday, Oct. 17, 9/8c, Lifetime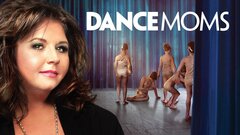 Powered by